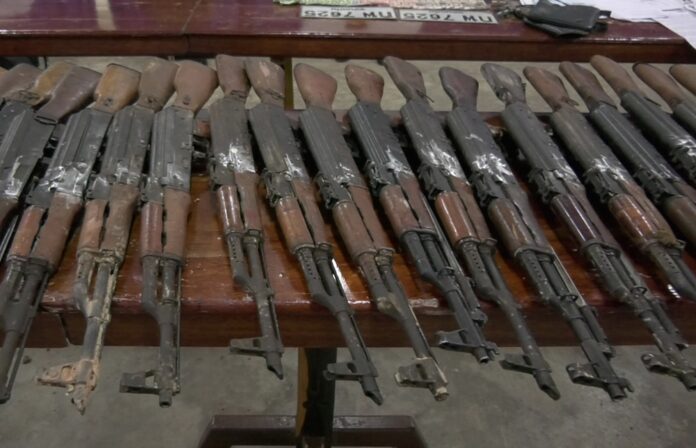 BANGKOK — Investigators said Monday they are questioning an air force officer accused of trying to smuggle a cache of weapons into Cambodia.
Master Sgt. Phakin Dechpong, 40, stands accused of driving an SUV loaded with assault rifles and grenades to the Cambodian border Saturday night. His arrest came one day after police took a group of men into custody for allegedly sending hand grenades through a capital city courier service, though a junta spokesman said the two incidents are unrelated.
"It is a separate case. There is no connection between them," Col. Piyapong Klinpan, who's in charge of national security affairs, said by telephone.
Phakin was arrested after he accidentally crashed his car in Trat province on a road near the border. When police arrived on the scene, they reportedly found more than 30 AK-47s, dozens of grenades and thousands of rounds of ammunition in his car. Two other suspects in the car, a civilian and a Cambodian man, were also arrested.
Discovered in the vehicle were identification documents for the air force and a counter-insurgency agency answering to the prime minister called the Internal Security Operation Command, or ISOC.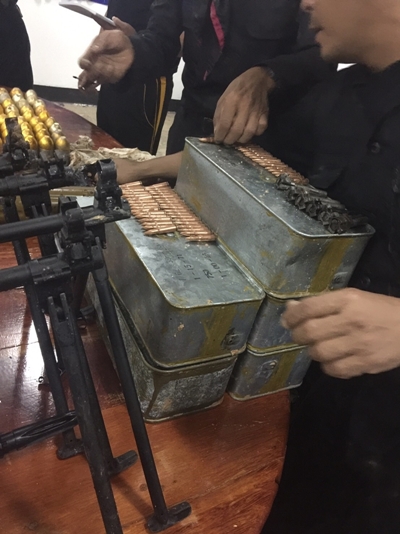 Although officials said Phakin belonged to the former, a spokesman for the latter disowned him. Col. Peerawat Saengthong said the ISOC card found in Phakin's car was forged.
Peerawat said his agency has asked police to prosecute Phakin for the counterfeit document. He added that ISOC is sharing intelligence on Phakin with the police investigators.
"We have background information on the suspect, but we'd like to not disclose it for now," Col. Peerawat said by telephone. "ISOC is giving full cooperation to the police in terms of intelligence."
Phakin and two other suspects are being held at an army base for interrogation. Regional police commander Jitti Rodbangyang declined to answer questions about the incident other than to confirm Phakin is an air force officer.
Jitti said deputy police commissioner Srivara Ransibrahmanakul, who has been appointed to oversee the case, will make formal statements to the press in the afternoon.
Widespread Trade
Despite strict gun laws, Thailand is awash with illegal guns and military-grade equipment sold on the black market. Members of the police and military are occasionally arrested and accused of running guns.
On Friday, police discovered four hand grenades in an unclaimed parcel returned from Chonburi province to a postal service center in Bangkok. Four men were arrested Saturday in Nakhon Si Thammarat province on suspicion of being the intended recipients. An army corporal in Bangkok was accused of being the sender Saturday and taken into military custody.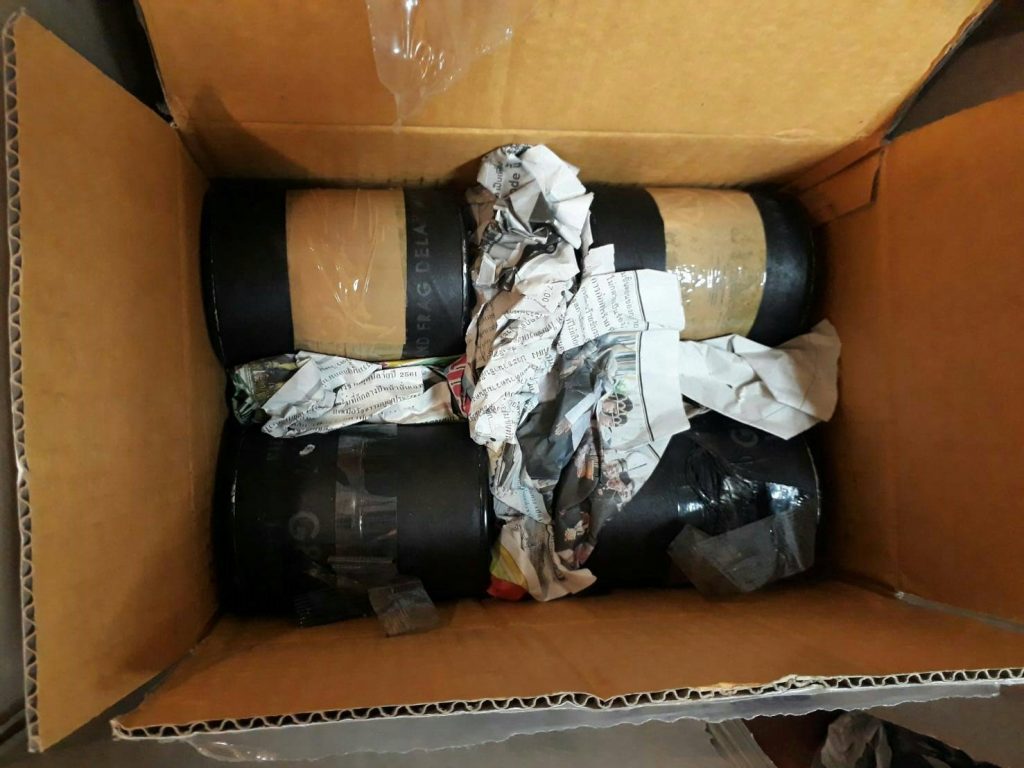 Investigators believe a number of similar packages have moved through Chonburi on their way to ongoing destinations.
Junta spokesman Piyapong said those responsible for the grenade delivery belong to a black market operation that sells illicit firearms and explosives. He said they are not related to Phakin or the three bomb attacks that rocked Bangkok in recent weeks.
"As far as I've been told, they are not connected," the spokesman said. "They sell illegal materials. They don't mean to use those materials to engage in any incident."