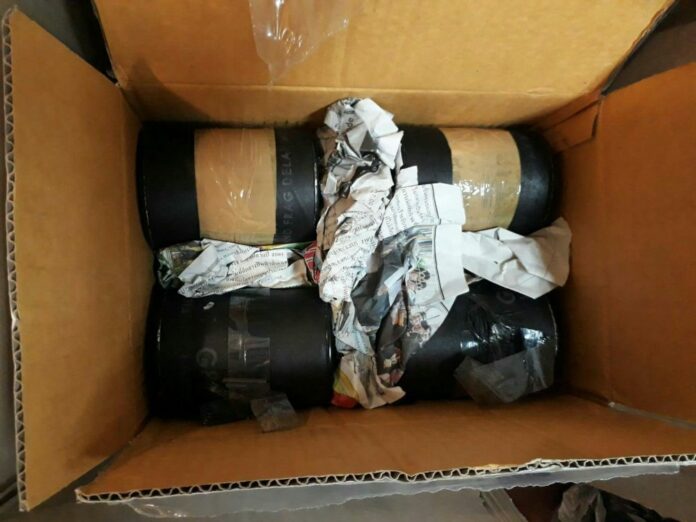 BANGKOK — Four hand grenades packed in crumpled newspaper were found in an unclaimed parcel Friday afternoon at a courier service in Bangkok's Bang Khen district.
The explosive devices were discovered in an unclaimed parcel at a Kerry Express store on Phahonyothin Road after it was returned undelivered from a store in Chonburi province.
EOD officers identified the four objects as M67 fragmentation grenades. The package, shipped by "Itsarapong Prombutr" and addressed to "Mac," were returned to Bangkok on May 6 after no one claimed the package, Col. Amnat Intarasuan of Bang Khen police said.
Bangkok store employee Ratchaneekorn Rujiprat said the box had been there ever since.
Ratchaneekorn said the staff grew suspicious about the package due to its heavy weight and decided to open it today. They called police when they found the grenades inside.
Amnat said police are looking for Itsarapong for questioning.