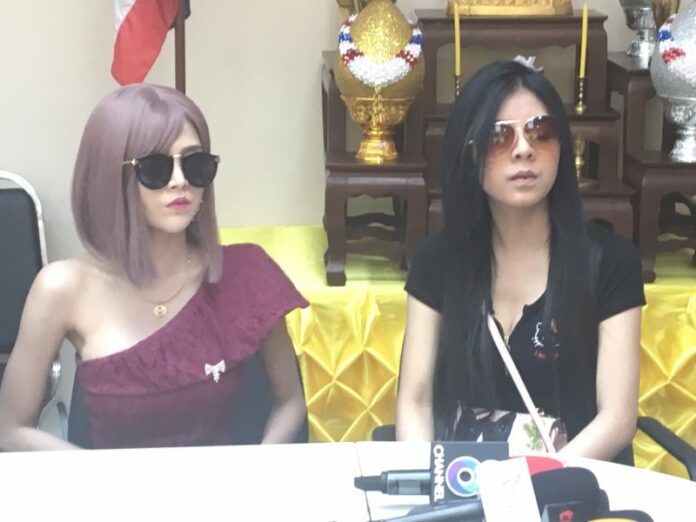 BANGKOK — Two women were charged Thursday with violating the Computer Crime Act for stripping on Facebook Live.
Thanyakarn "Meya" Rojin, 23, and Kanchanaicha "Kik" Buranon, 21, went to Bang Khen district police after warrants for their arrest were issued Tuesday following a complaint by a moral crusader with a history of bringing legal action against women for their conduct.
"I didn't want to do it. I had to do it out of necessity, because I have to support my family and other expenses," Meya said in tears Thursday after being led before reporters. "I didn't think it would be such a big deal or even a criminal case. … The page that hired me would pay us more if there were more likes and views."
Police Col. Amnat Intarasuan said the two women broke Section 14, subsection 4 of the recently revised Computer Crime Act, which makes it a criminal to upload obscene material to publically accessible systems and has a maximum punishment of five years in jail and a 10,000 baht fine.
The two women turned themselves in and did not seem a flight risk, Amnat said. Meya and Kik were granted bail on bonds of 75,000 baht, and police said they would investigate the page that hired them.
Both women came with a lawyer and were prepared to pay bonds of 100,000 baht each. They were led before police and reporters in a custom that is mutually beneficial for members of the media and law enforcement.
Kik said that she regularly strips on Facebook for money but decided to do so for the page because she would get paid based on how many people watched.
Meya and Kik stripped naked Aug. 23 on Facebook Live. The video was filmed and shared by a soccer gambling page which they were hired to do to increase the page's likes.
They were charged after police received a complaint Tuesday from Songkran Atchariyatsap, the president and only apparent member of an ultra conservative group called the Network Against Acts that Destroy Kingdom, Religion and Monarchy.
An attorney, Songkran has used the police and media to campaign against behavior he finds objectionable. In 2014 he called for the arrest of three female university students who danced provocatively in video clips he found online.
He's also campaigned against shamanism, ostentatiously wealthy monks and in June spoke out against the alleged special treatment afforded to a group of young women charged with murder. In Nov. 2015, he filed a police complaint about a page promoting gay porn involving Buddhist monks and demanded a monk be investigated for charging women for him to rub their faces and breasts with a wooden penis to enhance their romantic fortunes.
Songkran keeps the public apprised of his actions on his Facebook page, where his profile is an effects-heavy video of him dramatically putting on a flaming coat and pitching his legal services.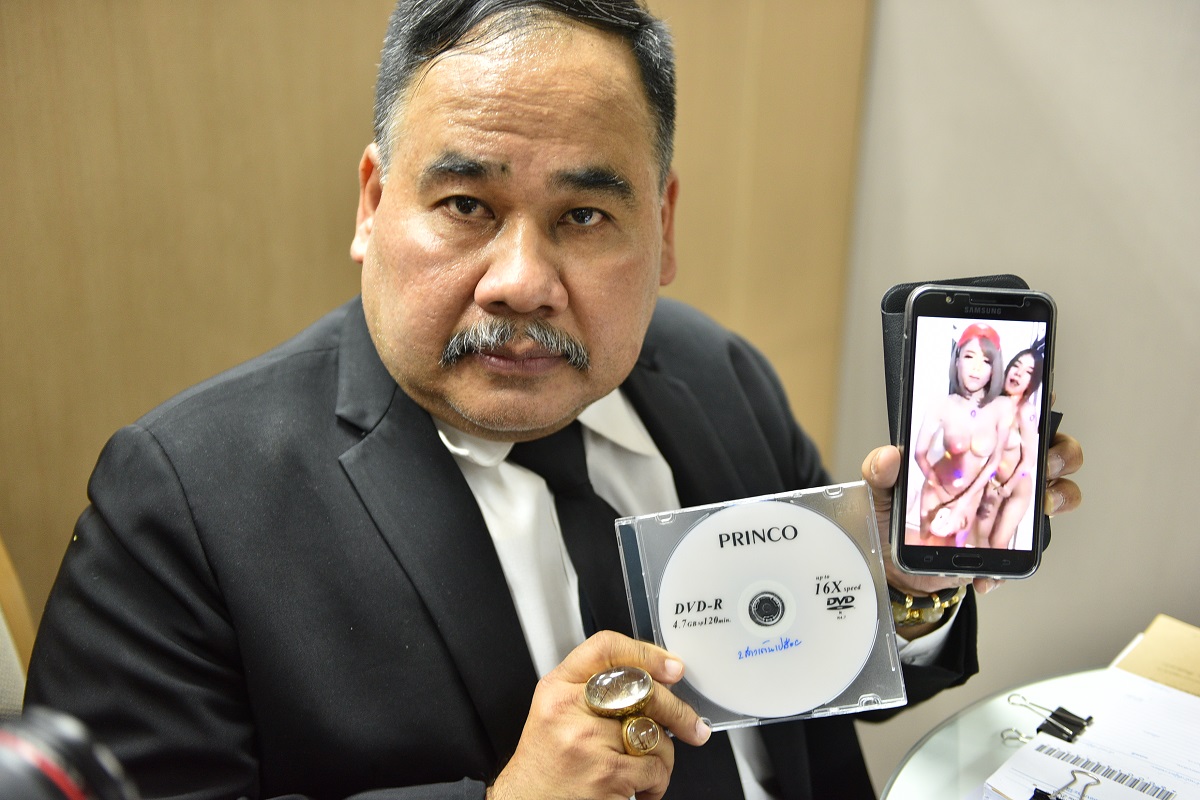 Related stories: