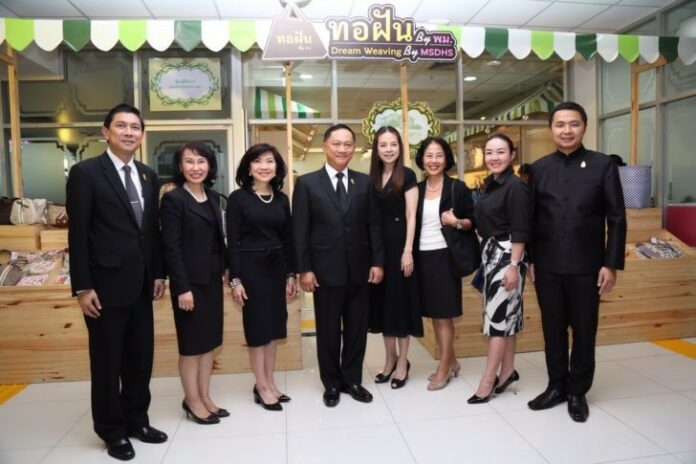 The following is a paid news release. Khaosod English is not responsible for its content.
Opportunities always arise, The Ministry of Social Development and Human Security, or MSDHS, is the agency that provides assistance and copes with social problems together with offering opportunity for every group of people under its care, regardless of sex, race and religious.
The MSDHS provides service by focusing on the need of target group under the concept of "Help them to help themselves," this concept then originates the "Dream weaving by MSDHS" project. This project aims to create opportunity, restore dignity and raise spirit for the women, the disabled, the homeless and the victims of trafficking in persons, so that they are empowered.
MSDHS supports and develops the complete vocational cycle from selecting high quality materials, setting up the standard for processing, administration, management, developing marketing channels and putting the product on sales until the producers can generate their own income. This vocational training is initiated to encourage learning and develop vocational capability, giving opportunities to the target group to start a small business once they had fully reintegrated.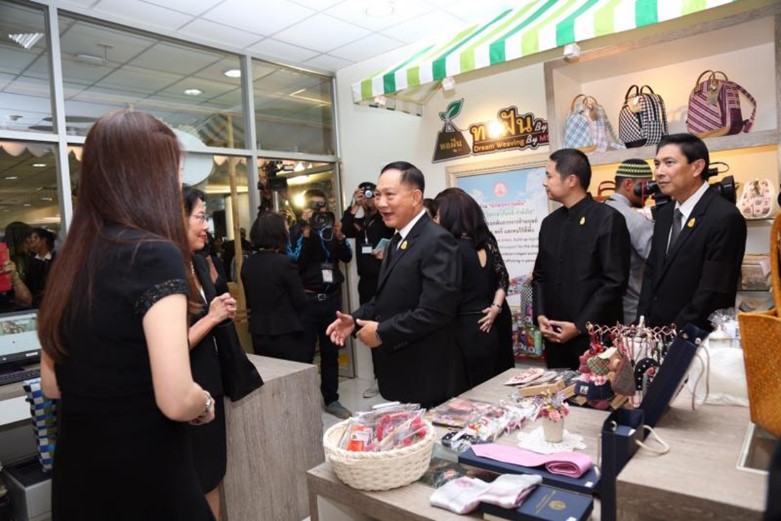 "Dream Weaving by MSDHS" is the joint cooperation project between public-private sector and civil society, who mutually share an awareness that trafficking in persons is violating human rights and demolishing human dignity.
The Thai Government has a strong intention to suppress perpetrators of trafficking and provide assistance to victims of trafficking in persons so that they can continue to live their life sustainably. The MSDHS, as the focal agency, has always put best effort in working towards social development, by promoting fairness and equality in the society by improving the quality and stability of people's life, family institution and community.
In order to promote career and generate income for victims of trafficking in persons, the MSDHS has been providing vocational training for the target group. The completed vocational training model, similar to standardized business model, is provided. This covers training arrangement on production, packaging, quality control, storing system, products transportation and merchandising to enable the producers to earn properly. Every piece of quality products handmade by the target group will be sold under the "All Product, One Brand" model and "Dream Weaving by MSDHS" project.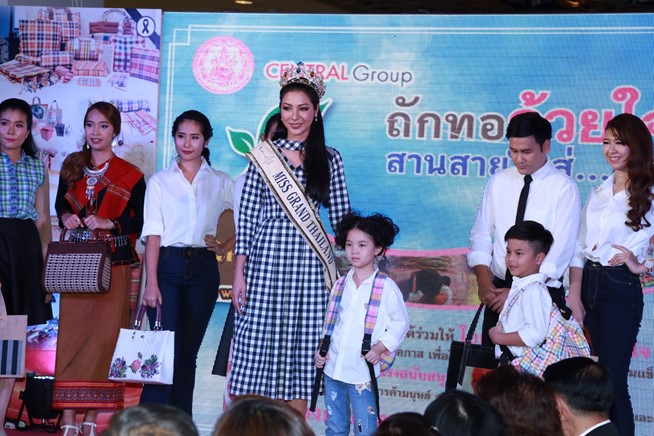 Three main distribution shops are; 1) Wang Saphan Khao shop at the Ministry of Social Development and Human Security, Bangkok, 2) "Dream Weaving by MSDHS" at the Siam Discovery shopping center, 4th floor in front of Madame Tussauds, and 3) "Dream Weaving by MSDHS" shop at Central Festival East Ville. Moreover, the products can be ordered online on Facebook page "Dream Weaving by MSDHS." There is a wide range of products such as quilt work products, embroidery cloths, loincloths, ceramics, basket works, quilt bags, scatter cushions, shawls, tablecloths and herb products etc.
Since the MSDHS has started the "Dream Weaving by MSDHS" project, it has empowered the target group to gain a sustainable vocational skill and income which allows them to confidently look after their family and themselves in a very proud manner. This also enables them to contribute to our society and enjoy human dignity on equal terms with everyone.
People from every sector can take part to support this project and give the opportunity to the victims of trafficking in persons by patronizing the product from "Dream Weaving by MSDHS" project, which would eventually help to develop an inner strength for the victims while turning our society to become stable, prosperous, and sustainable.