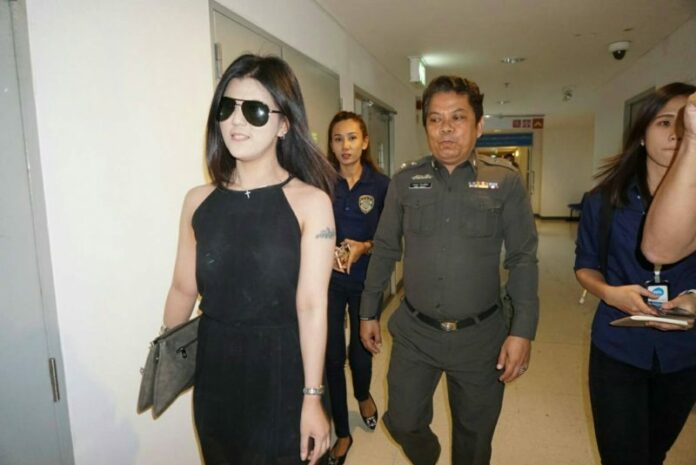 BANGKOK — A net idol was charged Wednesday afternoon for stripping naked in a Facebook livestream tuned into by hundreds of thousands of viewers and shared throughout the online kingdom.
The woman, identified only as "Mayple" by police, was fined for appearing in a roughly 30-minute video on Feb. 6 in which she stripped and danced provocatively. She was charged with violating the Computer Crime Act and fined 500 baht for distributing and profiting from indecent material.
"We charged her, and she confessed to all the charges that she did it," Lt. Col. Santapet Nhootong of the Technology Crime Suppression Division said.
The video was posted to a Facebook page called 24lives, which has since been deactivated.
Mayple said she was hired by the page to strip live for 3,000 baht. At a police news conference, she apologized to all Thais for damaging the image of Thai women and promised not to do it again. She also warned net idol pretties not to "fall into the same trap as her."
Before stripping on Facebook live, Mayple, who's identified on Facebook as Ponpan Mayple Promdum, worked as a product reviewer and stripped at adult venues around town.
https://www.youtube.com/watch?v=zQ2yrvYGMnI
A SFW portion of Mayple's Feb. 6 livestream uploaded to YouTube.