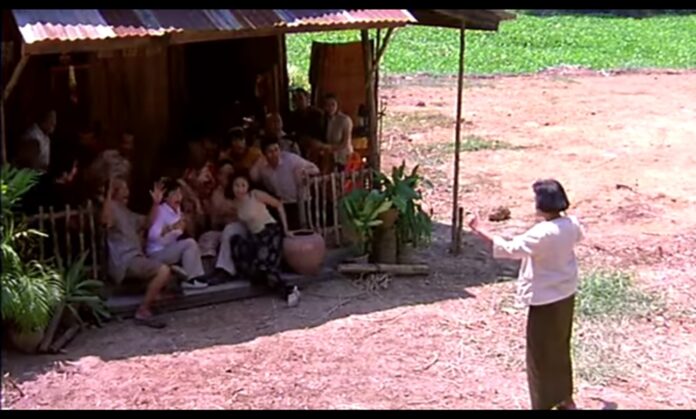 AMNAT CHAROEN — "There's nothing under the sky that Thai police cannot do," goes the unofficial slogan of the Royal Thai Police – and that apparently includes busting ghosts.
Police were dispatched Wednesday to a rural community in Amnat Charoen province to protect it from a female ghost, or phi pob, said to have been terrorizing its populace in recent months. The operation followed a written request from its leaders, according to a local police chief.
"The residents are frightened," Adul Chaiprasithikul, head of Pathum Ratchawongsa Police Station, said by phone. "The letter requests police to conduct regular patrols … they want some reassurance. The people who believe in the rumor are genuinely scared."
The letter, penned by the district chief, said four cows there had died this year alone; and that four officers at a nearby border patrol police academy had fallen ill. Local residents attributed these calamities to a phi pob, it said.
According to folklore, phi pob is a ghost with the ability to possess humans and wreak havoc on an entire village. Every year, many rural communities report sightings or hauntings by phi pob.
"To strengthen civilian morale, prevent panic and boost their confidence in living their daily lives, I hereby request Pathum Ratchawongsa Police Station to organize patrols in the subdistrict to monitor safety for the civilians," part of the letter said.
Col. Adul said he received the request yesterday and that police would make their first patrol today.
He added that a Buddhist ceremony was also held at the village two weeks ago in hope of stopping the ghost's menace.
"There are more people who believe in it than those who don't," the colonel said.
Related stories:
'Possessed by Ghosts,' Villagers Force Neighbors to Strip
Accusations Woman Harbors Ghost Escalate Into Forced Exorcism and Libel Complaint
Hotel Sues Singer Over Alleged Ghost Sightings