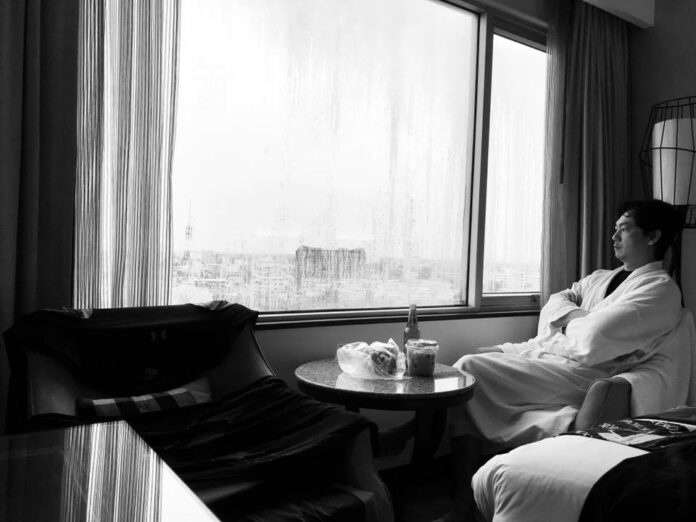 SURAT THANI — Investigators ruled a Koh Tao businessman's death as suicide by gunshot, police said Friday.
Pattarapol Ekpathomsak, who owned a diving school and several restaurants on the tourist island, shot himself during a Facebook live steam because of "personal issues," according to Surat Thani city police chief Sirichai Songwasin.
"It was clearly a suicide," Col. Sirichai said by phone.
Pattarapol, dressed in a biker suit, shocked viewers Thursday after laying down on his bed and putting a handgun to his chin before pulling the trigger.
Police soon arrived at his home to find his body and messages bidding farewell scribbled on his bedroom mirrors.
"It's okay. I made this decision myself," one of the messages says.
The 48-year-old had written other suicidal messages on his social media accounts days prior to his death. On Wednesday, he posted a photo of a meal captioned "Last Supper."
A thread on popular webforum Pantip posted Thursday and attributed to Pattarapol, said he decided to kill himself because his wife left him and cheated him out of his business shares. The thread has since been deleted.
Police said Pattarapol had two children.