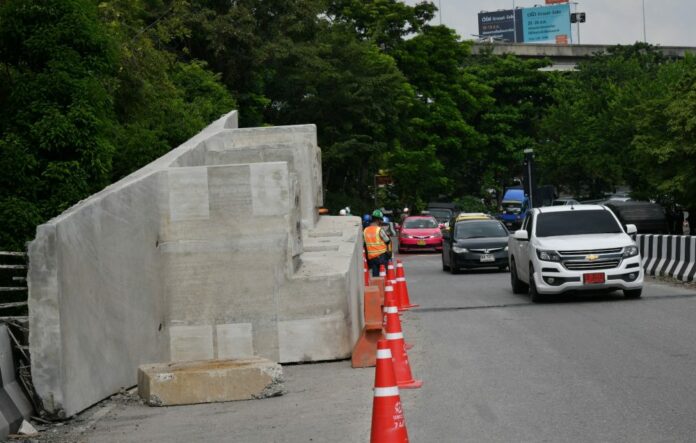 BANGKOK — Police said a truck driver was charged Monday with reckless driving for a large concrete barrier that fell from his vehicle last night.
Pradit Jobdee, 44, was transporting a slab for a railway construction site in northern Bangkok when it crashed at about 1:30am onto Ratchavipha flyover. A local police chief said officers are investigating the accident.
"It could have been carelessness of the driver, or the chain was too loose," Col. Itthichet Wonghomhuan said from the site of the accident, where he said traffic officers were trying to ease congestion.
No one was hurt, police said. Pradit was fined 1,000 baht for the incident, though Itthichet said the company that operated the truck – Unique Engineering – might also be liable.
The slab was bound for the construction site for the Red Line elevated railway.
Related stories: