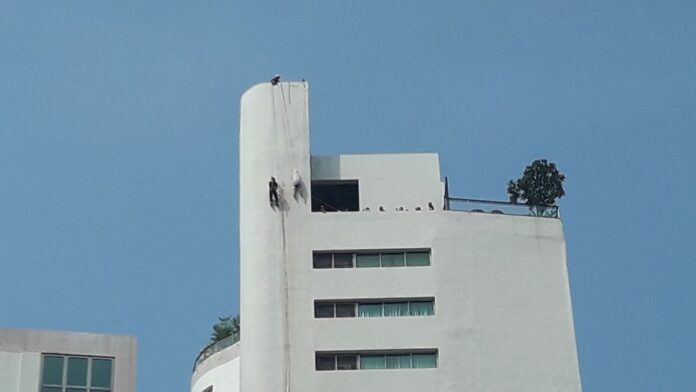 PATTAYA — Residents of Pattaya city were shocked to find a man hanging from the side of a tall building Wednesday morning.
Update: Gun, Noose, Suicide Lead Theories About Pattaya Morning Horror
The man, later identified as a Norwegian national by Channel 3, was found hanged by a long rope from the top of a residential building in Soi Pattaya 5. The body could be seen from kilometers away across the popular tourist town.
Pattaya's police chief and his deputies could not be reached for comment as of publication time, but media reports said investigators were looking into whether it was a suicide or murder.
Rescue workers had to rappel down from the rooftop to retrieve the body.