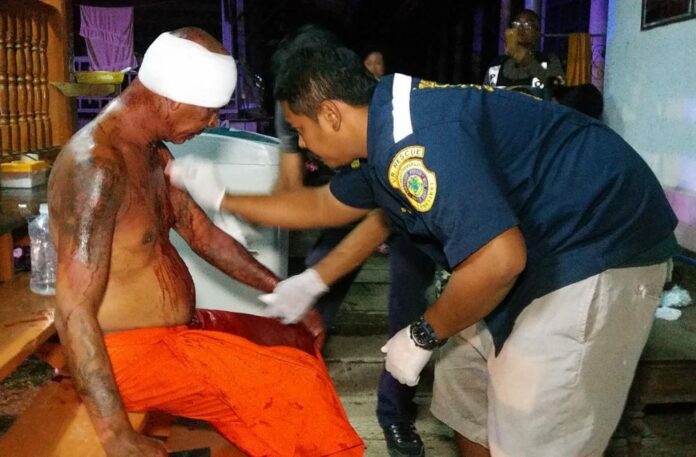 ANG THONG — Two monks were sent to hospital after an alcohol-fueled knife fight broke out late Friday night, police said.
Phra Wannop Roengjai, 52, and Phra Chuchart Boonloh, 43, both suffered knife wounds from the altercation between them at Wat Amphawan in Ang Thong province.
According to police, Phra Chuchart said he and his senior monk were drinking liquor together inside temple grounds Friday when he complained to Wannop for not allowing monks to accept invitations to perform ceremonies outside the temple.
The conversation soon turned heated and the pair started brawling, Chuchart told police. He also claimed that Wannop drew out a knife and slashed at him, so he seized the weapon and stabbed him in return.
Police said they would interrogate both monks after they recover.