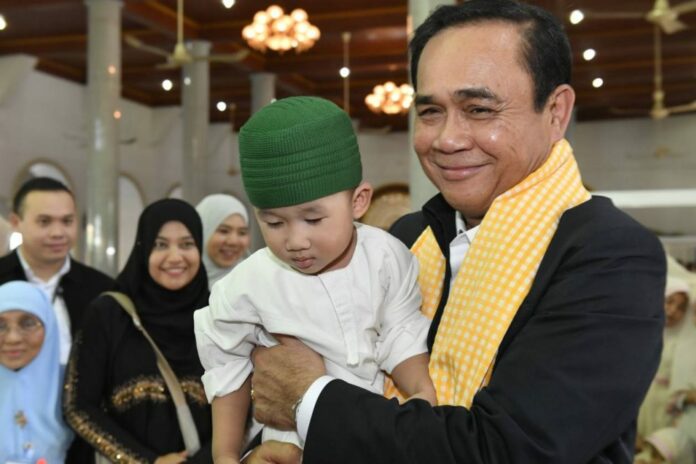 BANGKOK — Junta chairman Prayuth Chan-ocha is slated to visit Germany from Tuesday to Thursday, government officials confirmed.
Gen. Prayuth was originally scheduled to meet Chancellor Angela Merkel at the end of October, but the government postponed it at the last minute. The two leaders are set to discuss partnerships in industry, technology and education, officials said.
The pair met briefly on Oct. 19 at a Thai-Asian summit in Brussels.
Prayuth will also attend the Thai-German Business Forum and meet with representatives of Thai communities in Germany during his three-day trip.
Correction: A previous version of this article said Prayuth was to visit Germany starting Monday. In fact, he started the trip on Tuesday.