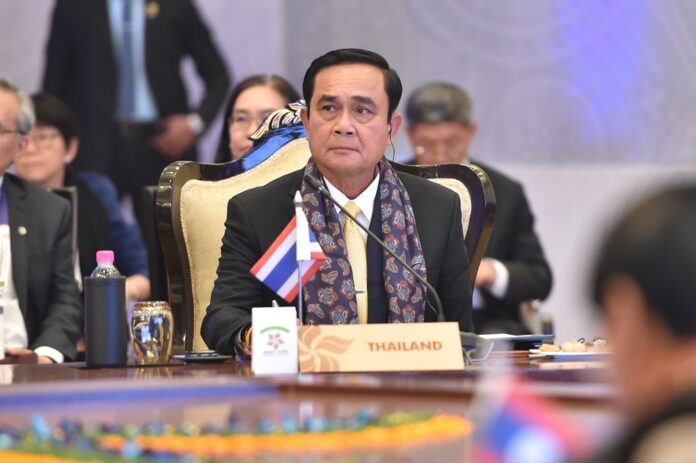 BANGKOK — Junta chairman Prayuth Chan-ocha is set to visit four nations and attend two prominent summits next month, the government announced Friday.
According to the schedule released by the Government House, the junta chief will be in Japan on Oct. 8-9, where he will join a conference on cooperation among Mekong River nations. Just two days later, Oct. 11, he will meet with other Asean leaders in Indonesia.
An even bigger event awaits him Oct. 18 to Oct. 20, when he will fly to Belgium to attend a summit for Asian and European leaders. The busy month will be capped by a two-day visit to Germany at the end of the month.
And there will be no rest for Prayuth. He will spend much of November and December touring parts of the country with his Cabinet, according to government officials – which will likely raise controversy. Politicians have already accused Prayuth of campaigning for a possible political career in the future through these trips while it remains illegal for them to do so.