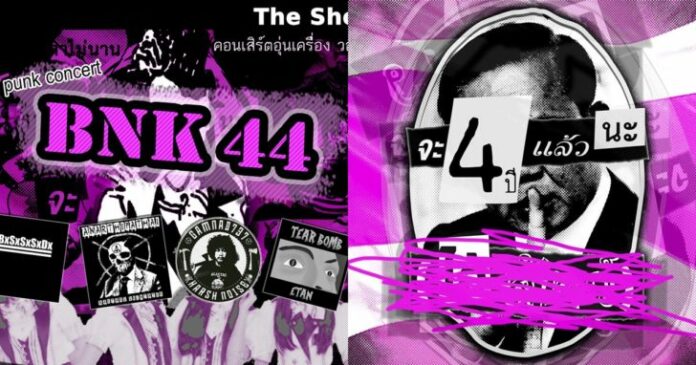 BANGKOK — A punk rock concert by bands opposed to military rule was raided by police and forced to cancel at the last minute, an organizer said Saturday.
The concert was set to take place Friday night at a hostel in western Bangkok, but police arrived shortly before the show and pressed the venue owners to call it off, Yuttajak Dumsuwan said in an interview.

"They said it affected national security," Yuttajak said.
The canceled show was planned by the same people behind a previous anti-junta punk concert "Almost Four Years, You Motherfucker" which was also crashed by police back in May.
Police officers arrive to cancel the show.
Denied of their stage show, the punk musicians express their disappointment at the cancellation.