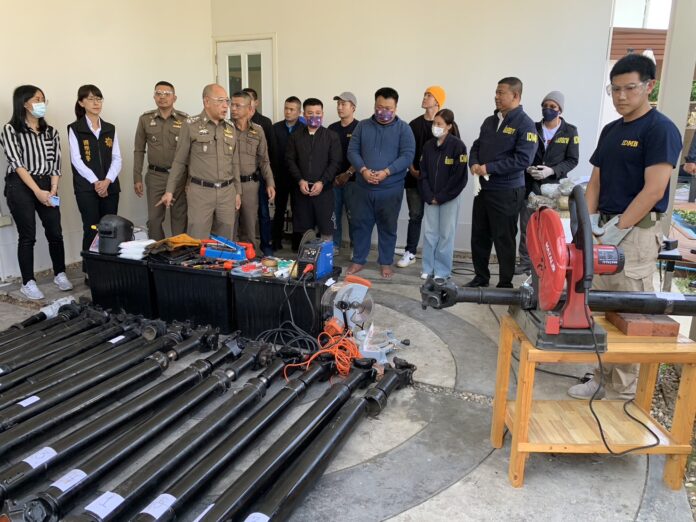 BANGKOK — Police on Saturday said they arrested six Taiwanese men and a Thai woman trying to smuggle drugs stashed in truck parts bound for Taiwan.
Chen You Ning, 34, and Lee Ming Chang, 26, were apprehended during a Friday's raid on a house in Bangkok's Lat Krabang district, while Tseng Yen-Ming, 31, Lin Che-Cheng, 24, Chen Yi-Wen, 23, and Chu Chun Yen, 22, and Thai national Apinya Udom, 24, were apprehended during another raid on a house in Samut Prakan's Bang Phli district.
The arrests were made after a three-month investigation into "Khai Huang" drug trafficking network, whose members were wanted by Taiwanese authorities, deputy national police commissioner Chinnapat Sarasin said.
Police said the seizure included 1.06 kilograms of crystal meth, 10 kilograms of cannabis, 1 packet of "Happy Water" powdered drug cocktail, as well as controlled substances Ketamine and Nimetazepam. The drugs were hidden inside 17 drive shafts that were about to be exported to Taiwan, where the street value of the drugs could be 10 times higher than in Thailand.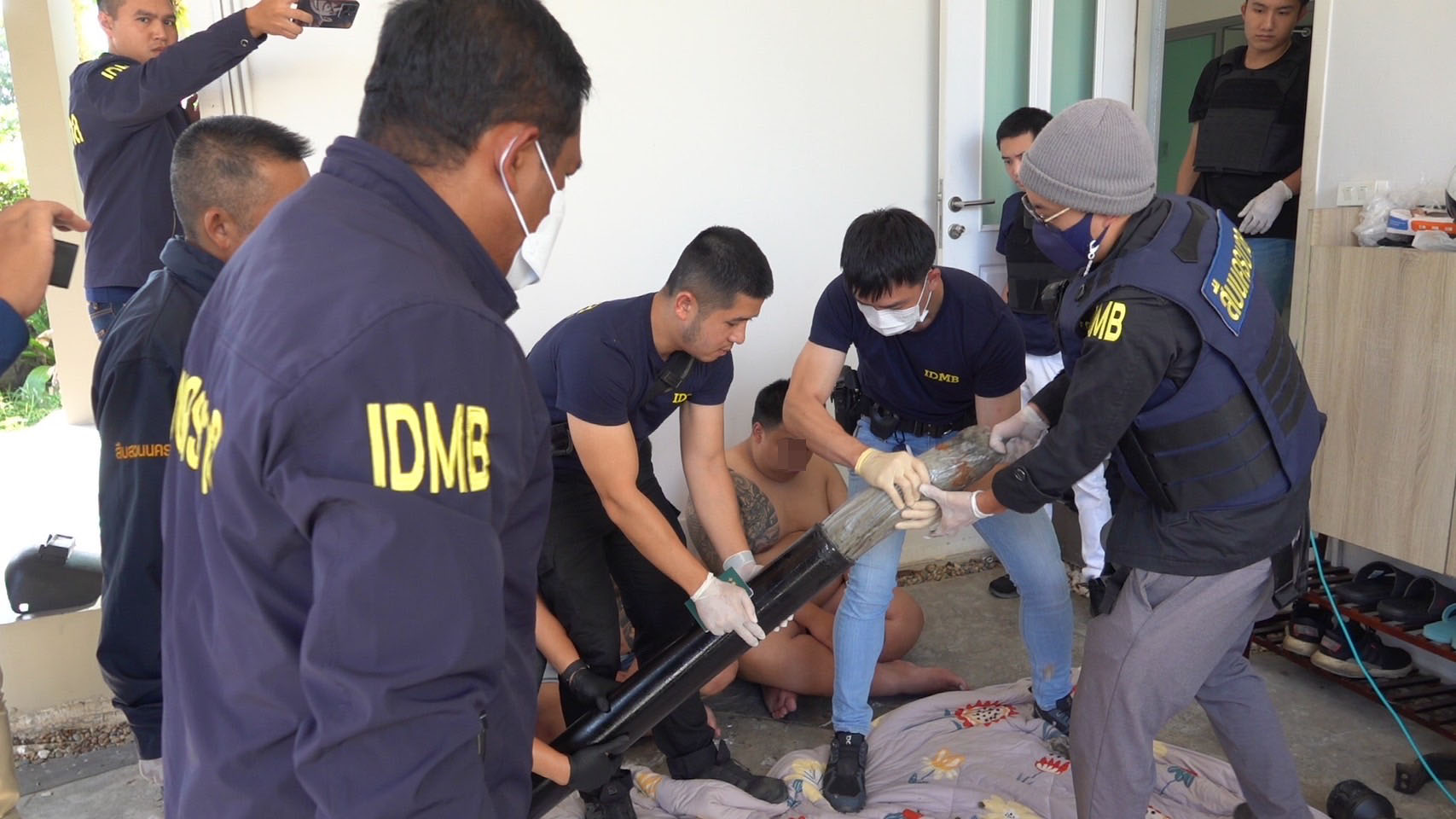 Chen You Ning, who police said was the ringleader, told police that he had jumped bail on drug charges in Taiwan seven months ago and fled to Thailand, where he continued to operate drug trafficking operations.
His accomplices, Chen Yi-Wen, was also wanted in Taiwan for drug charges, while  Tseng Yen-Ming, Lin Che-Cheng, and Chu Chun Yen, were fleeing fraud charges.
Pol. Maj. Gen. Teeradet Thammasuthee, commander of Metropolitan Police's investigation unit, said Taiwanese authorities had reached out to him upon hearing the news of the arrests, though he did not elaborate whether the suspects would be extradited to Taiwan.
They were charged with possessing narcotic substances.
______
A Couple Is To Be Deported to Taiwan for a $112 Million Fraud Case