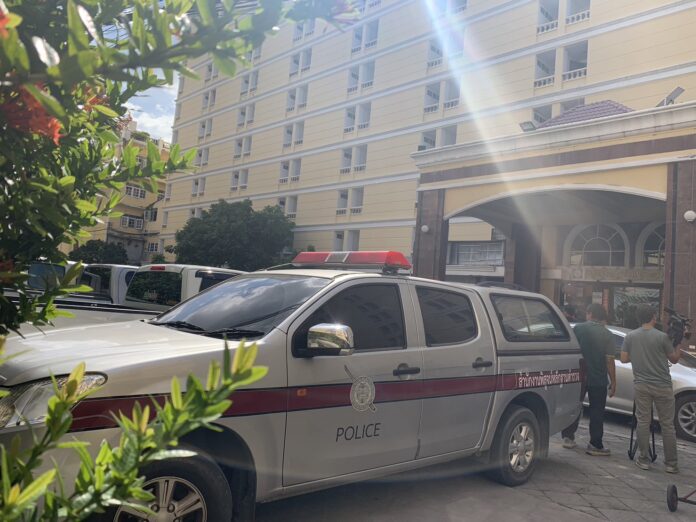 BANGKOK — Police on Thursday said they arrested two suspects in the death of a Taiwanese man who was found tied up and beaten in his hotel room.
Commander of Metropolitan Police's investigation unit Teeradet Thammasuthee said two suspects, believed to be foreign nationals, were taken into custody and brought to Bang Na Police Station for questioning. No charges have been filed against them, Pol. Maj. Gen. Teeradet added without giving other details.
The body of the 48-year-old Taiwanese man was found by a hotel staff on Thursday morning in a ransacked hotel room in Bangkok's Bang Na district. His body was lying face down with his limbs tied up and his face wrapped with plastic tape. The man was believed to have been dead for approximately eight hours, though the cause of death is yet to be determined.
Police said there appeared to be a fight inside the room and the victim's personal belongings, including his computer and mobile phone, were missing. Two safes that were left inside the room were seized as evidence.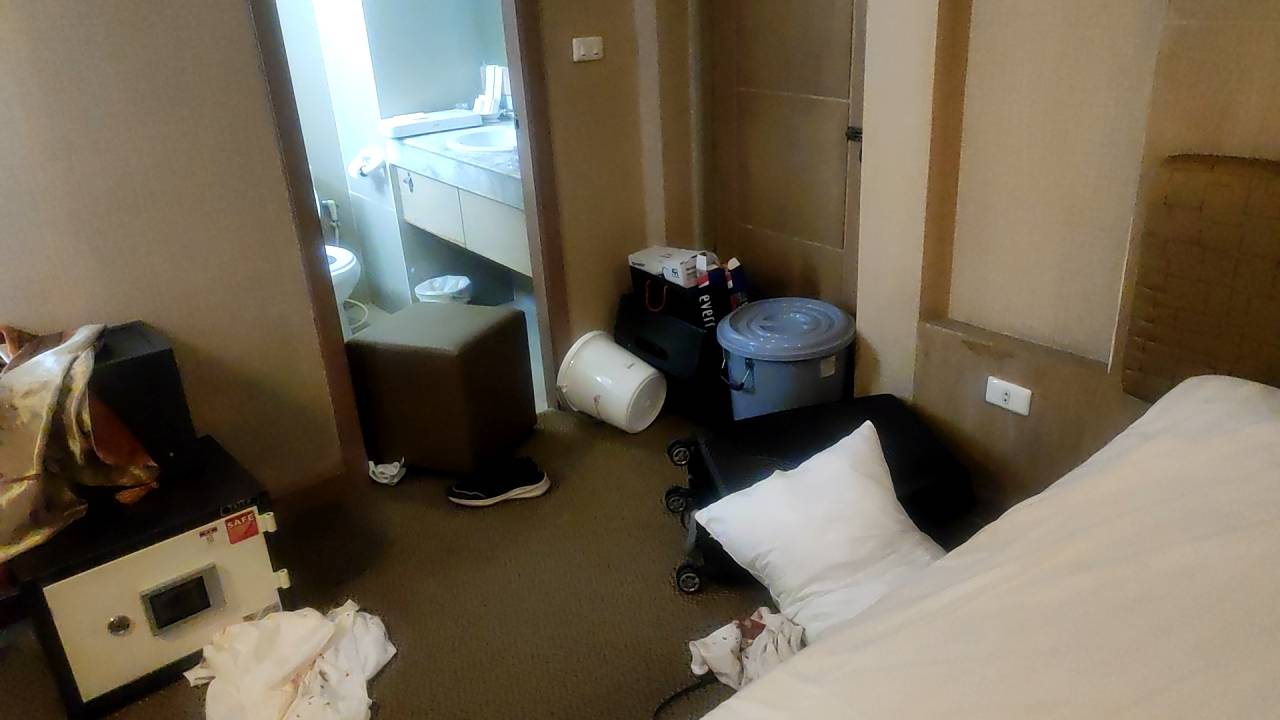 According to hotel staff, the victim had checked in alone on Tuesday, though on the night before he was found dead, CCTV footage captured two men entering the room before leaving. Another man could also be seen on the same floor as the victim's room. It is not immediately clear whether the men seen in the footage are the same individuals being questioned by police.
Pol. Maj. Gen. Teeradet said investigators are trying to establish the purpose of the victim's visit to Thailand and rule out whether his death is connected to his past conviction for human trafficking and fraud in Taiwan.