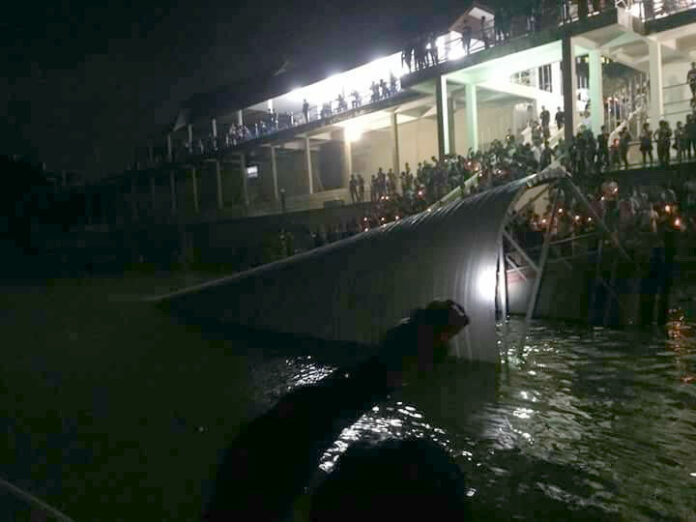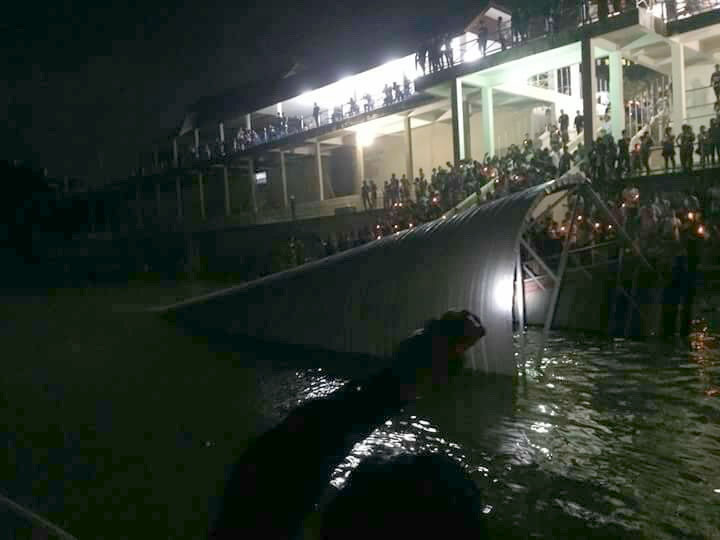 SARABURI — A riverside pier north of Bangkok in Saraburi province sank Monday night under the weight of Loy Krathong festival-goers.
No one was hurt when the pier at Wat Saladaeng buckled under the weight and slipped into the water at about 8pm, according to Col. Anusorn Klinkachorn, chief of Saraburi city police.
"Not even one person fell into the water," he said.
The pier started to sink when many people crowded onto it to float their krathongs, police said. Revelers fled to safety once they noticed it was failing.
Police will inspect the pier after it is salvaged from the river to ascertain why it failed, Anusorn said, adding that it was built and maintained by the temple.
Authorities in Bangkok announced Friday that 70 river and canal piers in the capital would be closed for inspection starting Monday, the day of the festival.
Related stories:
70 Bangkok Piers Off-Limits Monday For Loy Krathong