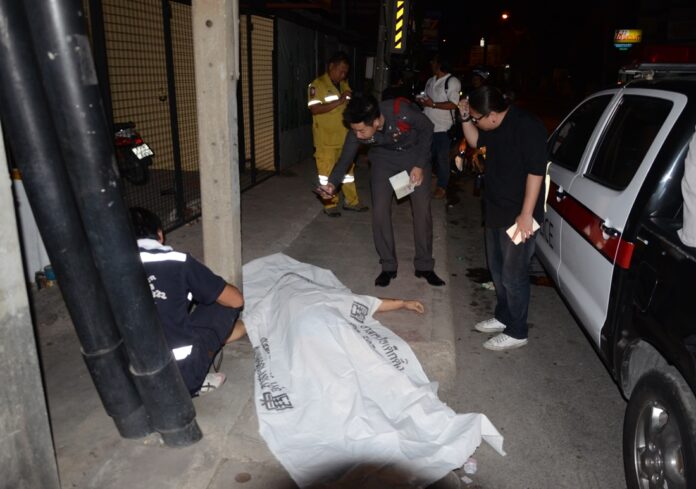 BANGKOK — Police detained a number of people Wednesday for allegedly beating a belligerent and possibly disturbed Chinese man to death in the Huai Khwang district.
Lee Chen Gang, 61, died shortly after rescue workers and police were called to the scene early this morning at a shop he had allegedly broken into on Pracha Rat Bamphen Road. The chief of Sutthisan police said the man likely died from wounds received by the men who confronted him, but they were waiting for autopsy results
"As far as I talked to the doctor, he said the injuries could have been fatal," Termphao said by telephone. "Right now we are trying to make the matter clearer. We are questioning every witness involved."
Lee had reportedly broken into the gas shop at about 5am and shouted incoherently at the staff who were asleep inside. One of the employees, Kiew Wadee, told reporters Lee punched at them, so they tried to subdue him.
But when police arrived at the scene, Lee was already on the verge of death. Termphao said the store employees were placed under arrest for questioning, though he would not say how many. No one has been charged yet, he said.
Lee entered Thailand on a tourist visa with a tour group and was due to return to China on Monday, Col. Termphao said. But the tourist suddenly started acting "mad" recently, according to the tour company, so they let him stay at their office until he recovered, the officer said. The man apparently fled the company office before breaking into the shop.
The Chinese Embassy has been contacted, Termphao said.
He added that police are trying to determine whether Lee had any history of mental illness, or whether he has a record of drug usage.