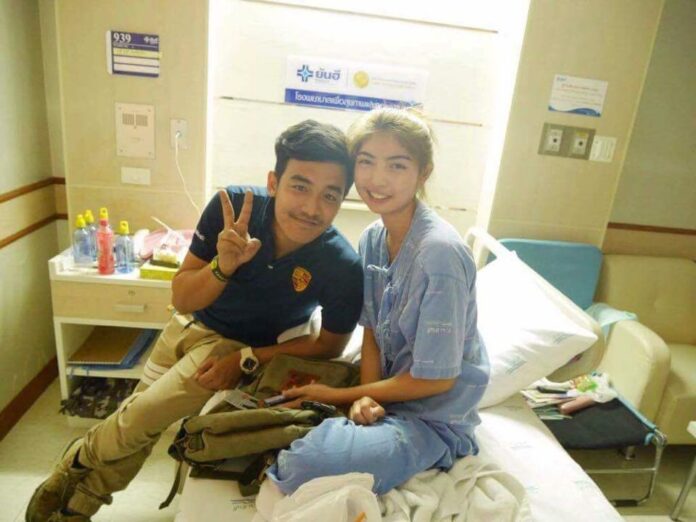 BANGKOK — A schoolgirl facially disfigured by a mug thrown at her face by a teacher said she is making good on her pledge to "get her smile back" Thursday.
Naruedee Chotsanthia, a 17-year-old student in Korat, was left with half her face paralyzed by the August incident. Five months of treatment and rehabilitation at a Bangkok hospital has largely returned function to her face, all free of charge.
Read: Schoolgirl Disfigured by Mug-Throwing Teacher Seeks Treatment
"Now, I can talk to my friends like I did before without having to be embarrassed. I can socialize again," Naruedee said Thursday. "Before, when I washed my face, water would get in my eye. It was difficult to wash my hair. But now, I can do everything normally."
Naruedee, or Sai, started treatment at Yanhee Hospital with the help of the Paveena Foundation on Sept. 16. She is still recuperating there and has not attended school since the incident. Depending on her condition, she may be released soon, said hospital spokeswoman Ratchadaporn Suppordee.
"The hospital and Khun Paveena from her foundation cooperated so that Nong Sai wouldn't have to pay," Ratchadaporn said. When Naruedee was injured, her medical expenses were estimated at 300,000 baht.
The school – which backed its teacher's denial of responsibility – offered to pay only 80,000 baht.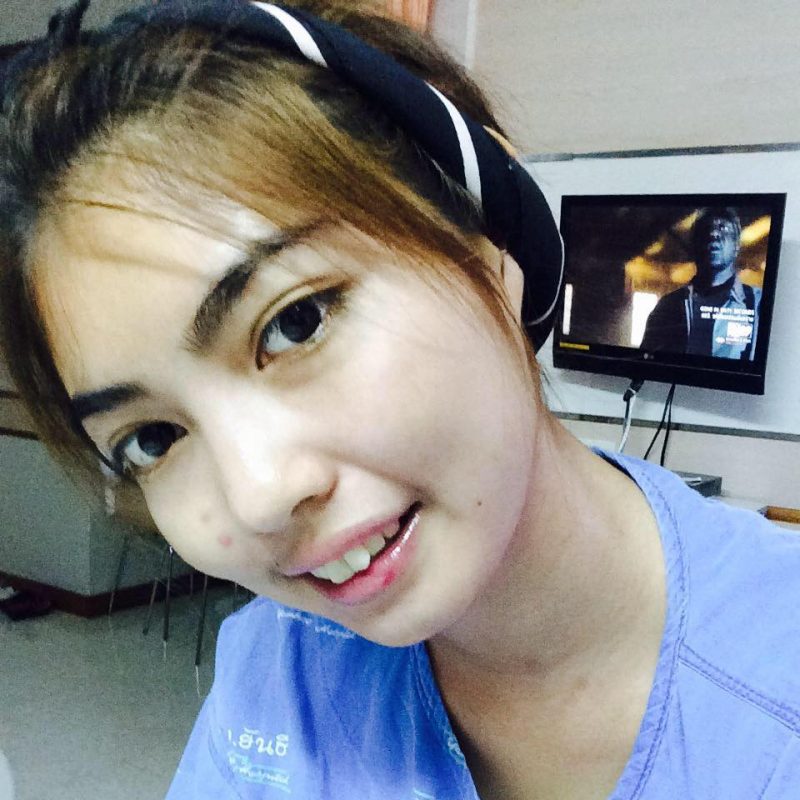 In the end, Chokechaisamakkee School didn't front any of her medical costs, Ratchadaporn said. Instead, due to petitioning by the Paweena Foundation for Children and Women, Yanhee Hospital treated her for free.
"Nong Sai has been very brave throughout her treatment, enduring all sorts of painful treatments. I'd like to thank her doctors, who have given her a new lease on life," foundation President Paweena Hongsakul said.
Paweena also said that Naruedee wants to change schools after she recovers, and the foundation will coordinate with the Ministry of Education in order to find her a new school.
"She will have to repeat Matthayom 4, since she's been in the hospital for five months," Paweena said.
Naruedee's treatment included about five months of acupuncture, physical therapy, and hyperbaric oxygen treatment.
Reached for an update, Chokechaisamakkee School Director Nipon Pakdeekeaw said Thursday the PE teacher, Paithoon Klaengkrathok, 58, has not been disciplined.
"He changed schools in October and is now working at Boon Wattana School in Nakhon Ratchasima city," Nipon said.
Capt. Karn Singchangchai of the Chok Chai police said the case against Paithoon is still ongoing.