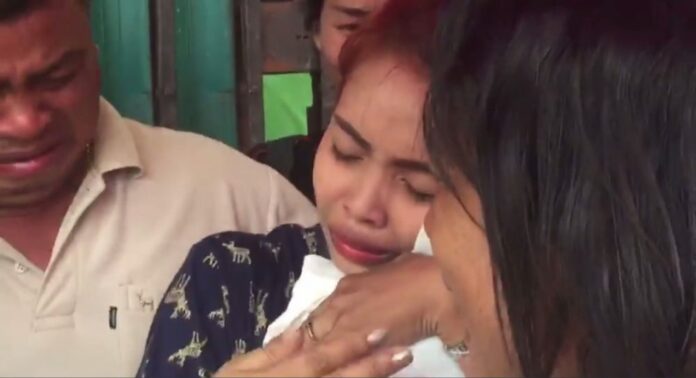 PHUKET — Police on Wednesday declared a man's murder of his own 11-month-old daughter and subsequent suicide a case closed.
Wuttisan Wongtalay, 20, hanged his 11-month-old daughter, Beta, in an abandoned hotel in Phuket province before hanging himself, all of it livestreamed over Facebook on Monday evening.
"The case can't really proceed, since the perpetrator is dead. It's a suicide, not really a case because from investigation that has been no other signs of anyone else killing the two," Col. Jirasak Siemsak of Sakoo Police in Phuket said.
Police attributed his motive to a domestic dispute. The video remained online until Tuesday afternoon, according to the Associated Press.
"It's nothing complicated. The parents were both young, and he was impulsive when they had problems. The dad who died was only 20," Jirasak said.
Police Maj. Prawat Tantipussapung said the autopsies of both bodies have been completed, with both found to have died by hanging. "The issue was divided into two cases: the murder of his child and his suicide, and the autopsy," said Prawat.
Tuesday, the child's mother, Jiranut Trairut, picked up her daughter's body from Thalang Hospital in Phuket to proceed with Islamic funerary rites. Jiranut and her relatives were sobbing as she placed Beta's body into her car.
"It's okay now. Let's go home, my child," she was heard saying. Jiranut will receive psychological counseling from Thalang Hospital.