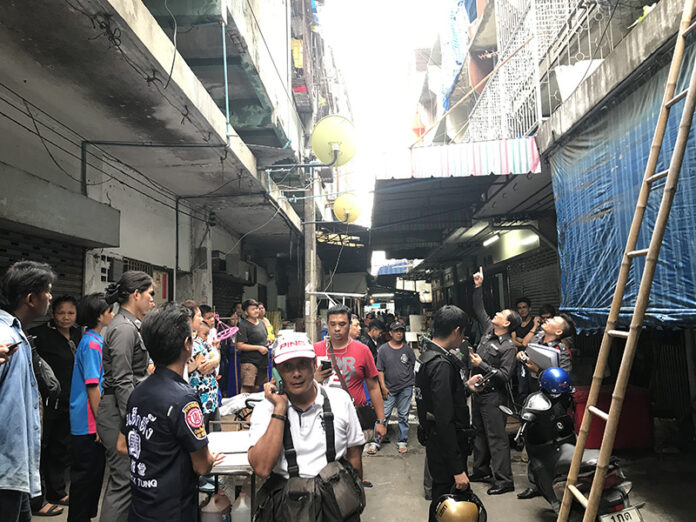 BANGKOK — Police on Friday were awaiting the autopsy results of a baby whose body was found thrown by a young mother onto a building ledge across from her flat in Bangkok's Yan Nawa district.
Officers want to determine whether the newborn died in childbirth or from being thrown onto an exposed ledge Tuesday to determine what charges to file against the unidentified mother.
Handyman Sayan Sonkaew, 39, was climbing up to change a window on his bamboo ladder Tuesday afternoon when he saw what he first mistook for a doll. He called police to the building in Soi 5/1 Nang Linchi, where they found the dead baby boy near a pair of bloody jeans on the ledge outside a rented flat.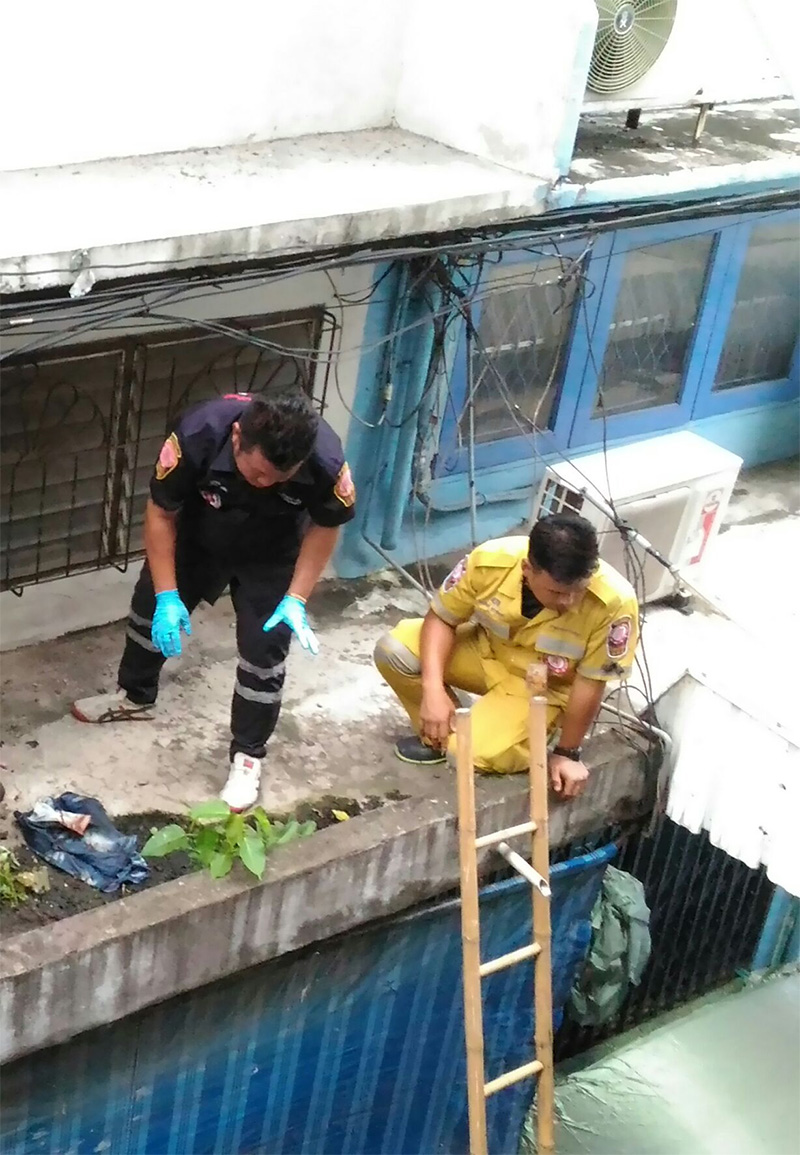 On Wednesday, they tracked down the mother, who said she did not realize she had become pregnant. Both she and her 18-year-old boyfriend are in high school. Police said she claimed the baby "slipped out while she was going to the bathroom and was already dead." Surprised, she said that she tossed the baby to the ledge across from her building.
Given the nature of the crime, police declined to reveal her identity or age beyond saying she was a teen.
"If her name gets out because of this, she won't be able to live in society anymore," Col. Akrawut Thaneerat of the Thung Maha Mek police said. "If she had an abortion, was surprised by a stillbirth and threw the baby out, then that's not a crime, but she will still be branded by society."
He described her emotional state as "very bad" and said she is currently receiving medical care. No warrant has been issued for her arrest.