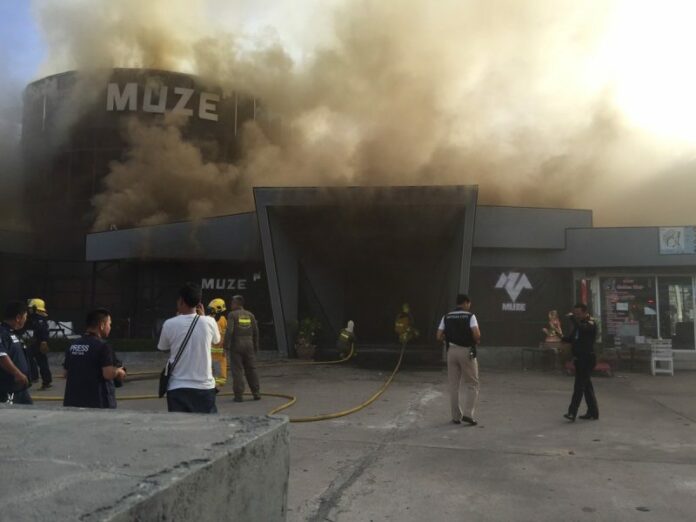 PATTAYA — At least two people were hospitalized Monday afternoon after a fire started in a nightclub in central Pattaya, according to police.
Firemen had arrived at the scene and were trying to extinguish the blaze, Col. Apichai Krobpetch said.
At about 5pm on Monday, flames erupted at Muze, a popular gay club in Pattaya. Two people were taken to a hospital for treatment of smoke inhalation. The club was closed at the time.
Apichai, chief of Pattaya City Police, said the fire was caused by a welder. Police have detained the worker for questioning.