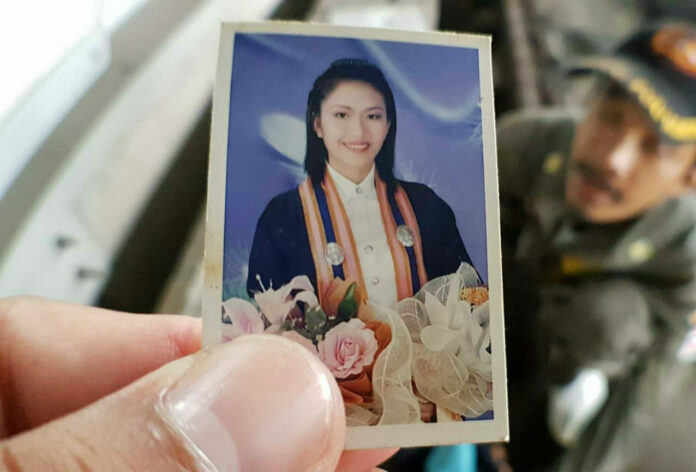 BANGKOK — The operator of Bangkok's Airport Rail Link system said all stations will be upgraded with security barriers after a train killed a pregnant woman who fell onto the tracks Monday morning.
Rossarin Plianla fell onto the tracks at the Ban Thap Chang station at 6:52am as a train was approaching and was killed instantly. She was six months pregnant, according to Suthep Boonpeng, deputy managing director of the State Railway of Thailand, or SRT.
Read: Woman Killed After Falling Onto Airport Rail Link
Suthep said the train – which requires 120 meters for an emergency stop – was 50 meters away when she fell.
The company did not comment on whether the incident was an accident or a suicide. Suthep deferred to police when asked.
Security camera footage of the incident is inconclusive. In it, Rossarin appears to take at least three steps toward the tracks before falling to land face down in the path of the oncoming train. She lies motionless while other commuters waiting on the platform attempt to signal the train, which hits her 13 seconds later.
At the Monday afternoon news conference, Suthep said the company would install glass walls and sliding doors on the platforms of all stations without them, starting with Phaya Thai and Lad Krabang.
Pressed for why there were not more than two staff on duty at the time of the incident, Suthep said they would add more to each station.
The company said it has a 400,000 baht insurance policy to compensate the family of the deceased.