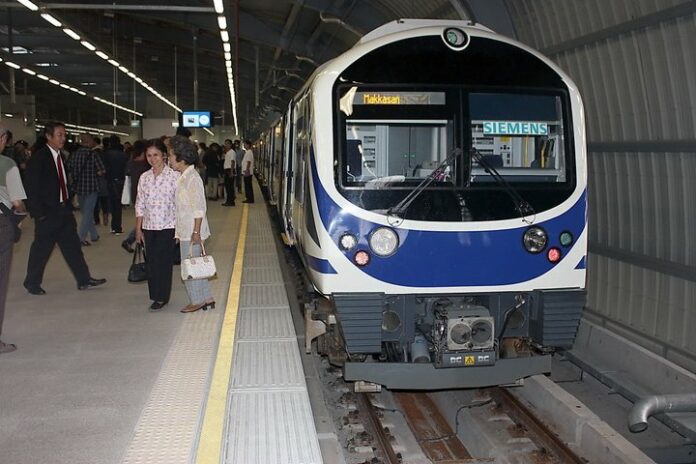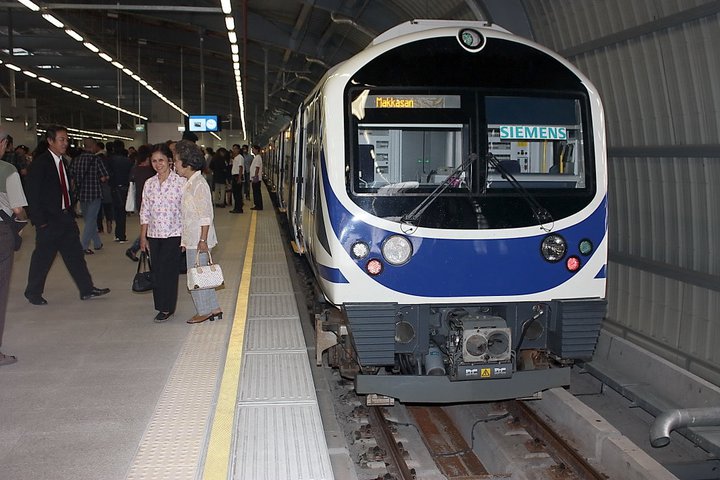 BANGKOK — A woman was hit and killed by an airport-bound train Monday morning after falling onto the tracks.
The unidentified woman fell onto the tracks of the Airport Rail Link at the Ban Thap Chang station at about 7am, just as a train was arriving. She was hit by the train and died immediately.
A state railway official said it was too soon to know whether it was a suicide or an accident.
Update: Airport Rail Link to Install Barriers After Pregnant Woman's Death 
"Right now I cannot say that it was an accident or she intentionally jumped in front of the train. We have to wait for police to investigate and collect evidence," said Suthep Boonpeng of system operator SRT Electrified Train Co.
The incident caused the Airport Rail Link to stop its service from Ban Thap Chang station to Suvarnabhumi Airport station. However, commuters can travel between Hua Mak station and Phaya Thai station.
09.54น. ขณะนี้งดให้บริการรถไฟฟ้าจากสถานีสุวรรณภูมิ-บ้านทับช้าง แต่ยังคงให้บริการจากสถานีหัวหมาก-พญาไท ขออภัยในความไม่สะดวกค่ะ

— Airport Rail Link (@AirportRailLink) June 19, 2017