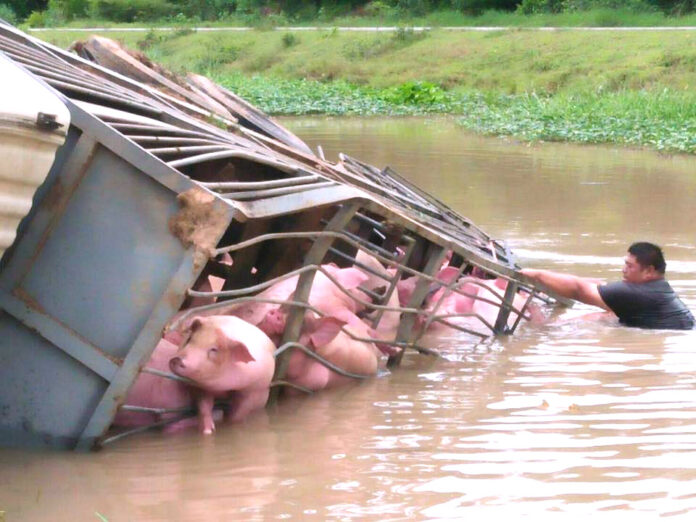 SUPHANBURI — Bommin Natthongin recalled Thursday that when he arrived on the scene to find more than 80 pigs drowned and dozens more struggling for air, it reminded him of a slaughterhouse.
He was among rescue workers to rush to the scene Wednesday where a truck carrying 100 pigs had run off the road and into a khlong, causing 82 of them to drown in the central province's Don Chedi district. The driver, who sustained an injury, said the steering wheel became stuck.
"They were crying out like they do when they're killed at the slaughterhouse," Bommin, of the Suphanburi Rescue Foundation, recalled Thursday.
A crane was used to tow out the truck. Bommin estimates the worth of the dead pigs to be in the hundreds thousands of baht.