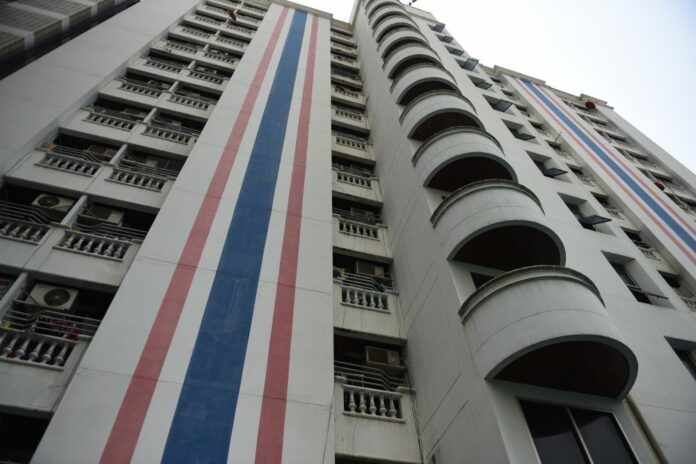 BANGKOK — An apartment fire that killed three people early Tuesday was caused by old wiring, officials said.
Initial investigation results into the fire found it broke out in an electrical closet on the fifth floor before spreading to the upper floors, Bangkok Gov. Aswin Kwanmuang announced Tuesday morning.
Read: 3 Killed in Ratchathewi Apartment Fire
Aswin said the wiring was old, leading officers to suspected a short circuit caused the blaze.
The 180-room Ratchathewi Apartment was built in 1987, before the enactment of the 1992 Building Control Act subjected housing to strict fire prevention and safety measures. It did not have sprinklers and fire extinguishers installed, only fire alarms and fire exits.
The act did not apply to housing built prior to its enaction.
The fire, which occurred at about 2:30am, injured more than 50 people according to the emergency service.
Related stories: