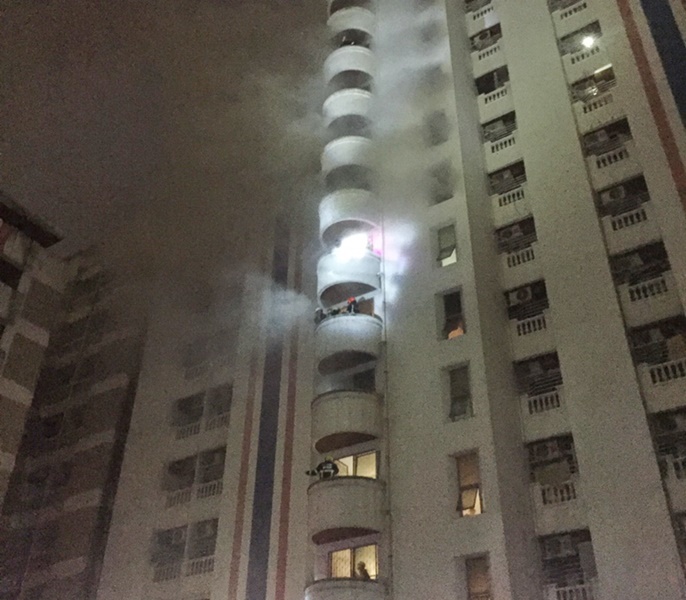 BANGKOK — Three people were killed early Tuesday when fire broke out inside an apartment in the Ratchathewi area.
At about 2:30am, the fire engulfed the fifth floor of the 14-story Ratchathewi Apartment on Soi Phetchaburi 18. Nearly 50 people were evacuated from the building and some taken to local hospitals for treatment.
Pornnapat Prasertkul, who was stuck inside her seventh-floor room more than an hour as the blaze raged, said she was still in shock. She said she heard people running from an elevator before a blackout occurred.
When someone knocked on her door, a massive smoke cloud entered her room, so she grabbed a towel, dipped it in water and ran to the balcony.
Nattawut Kongsawat, now in hospital for smoke inhalation, said he was sleeping on the sixth floor when he and his partner smelt smoke outside. They also opened the door to find smoke entering their room and managed to escape via a fire exit.
"It's like what I saw in a movie, but this was real," Nattawut said.
Nattawut said the apartment, similar to other residences, did not regularly conduct fire drills.
The cause of the fire was not immediately clear. Police closed the building to investigate.