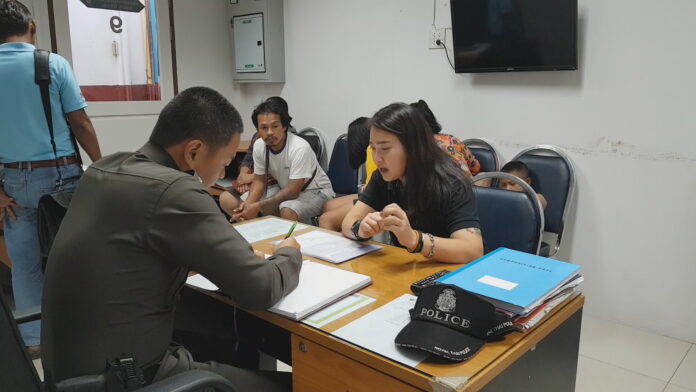 NAKHON PATHOM — A woman on Tuesday filed a complaint against Nakhon Pathom Hospital for mistakenly discharging her grandmother to the wrong family, which may have led to her death.
Chidarat Huangsuwan, said she took action after the hospital allowed her grandmother, 83-year-old Laor Suranan, to be taken home by another family on Saturday, a mistake she blames for her death the next day.
Chidarat said the hospital did not acknowledge the mistake when it first called her Saturday morning.
"The hospital called me three times. The first time, they asked whether I had signed discharge papers. I said no. Then, they called back a second time asking about some unique features of my grandma, like scars. I said she doesn't have any, but I remembered she was wearing a green bracelet," she said. "The third time they only said she's in safe hands now."
She added that she had a bad feeling and went to the hospital, only to find someone else lying on her grandmother's bed. Nurses told her that "a family had taken her back home" to Ratchaburi province.
The family that claimed her could not be reached for comment, and it's unclear why they insisted Laor was kin.
Laor was later returned to the hospital at noon. She was admitted to the intensive care unit and died the next evening.
She had been admitted to the hospital on April 22 for treatment of fever, fatigue and kidney failure.
Pathom Wongubon, deputy director of the hospital, admitted to being negligent and said Laor was mistaken for another patient in a similar critical condition, and the hospital staff took the family's word without verifying the patient's identity.
"On that day, three relatives came in and told staff they were the patient's children, and they wanted her discharged. The staff assumed they should be able to remember their own mother and didn't check again," he said. "They still insisted that she was their mother after the hospital notified them."
Chidarat said the hospital should have known better.
"I don't understand how they can let this happen, because I told them she has only one relative, and that was me," she said. "I wanted to report the incident to make it an example, so that this kind of mistake won't happen again."
She did not say if she plans to press charges against the hospital, but said she had been offered compensation.