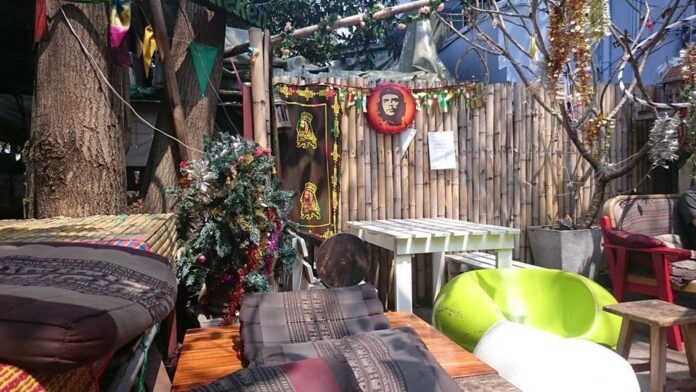 BANGKOK — A Frenchman was wounded fatally early Thursday morning after attempting to stop a fight at a guesthouse in Phra Nakhon area.
Police were alerted at about 2:30am to the death of a 24-year-old Leo Alexander Achille who had been stabbed by Seree "Pae" Rodliang, at the two-story Flapping Duck guesthouse near Pom Phra Sumen.
Pae used a knife to stab the Frenchman on the left side of his torso after he allegedly attempted to stop a fight between him and another French national, according to Capt. Kanya Premta of Chana Songkram Police.
The deceased man's friend, Malinee Promnad, told police the Frenchmen started drinking Wednesday night at the guesthouse bar before Pae joined them.
Pae ran away after the incident before being arrested at Phra Atit Road. He was charged with first-degree murder.