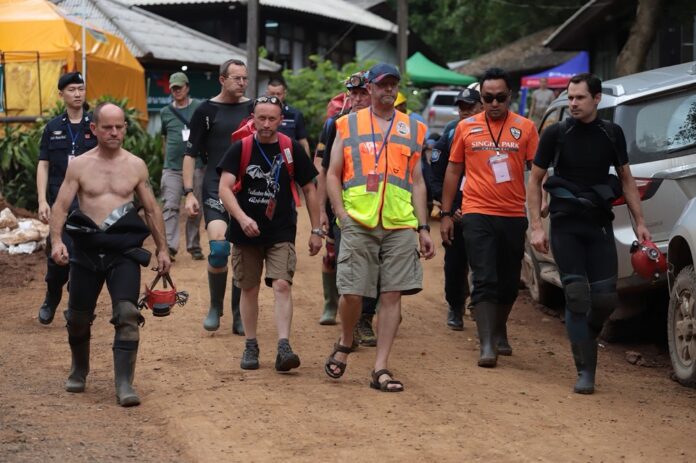 By Jintamas Saksornchai and Todd Ruiz
CHIANG RAI — Ivan Karadzic has been in the deep dark ferrying oxygen tanks to forward positions that rescue divers depend on.
Without the air supply, they could not survive the dangerous and taxing hours underwater to reach the boys in the cave, an increasingly desperate effort that has claimed one life.
Read: Rescue Diver Killed in Cave and Boys Running Out of Time
"I was in there yesterday. It's very shallow water. The visibility is poor," he said, adding that he went in as deep as a junction about one-third of the way to where 12 boys and their coach await rescue.
"The water was also very cold for Thailand. Normally we dive in 28C-30C, but here is about 20C."
The Danish expat of 11 years is one of an army of volunteers to converge on the cave in the far north of Thailand for an increasingly desperate rescue. They've been asked to risk their lives, scrub toilets and corral pushy international media.
"I'm here as a volunteer to help however I can," he said during a break from his work inside the cave.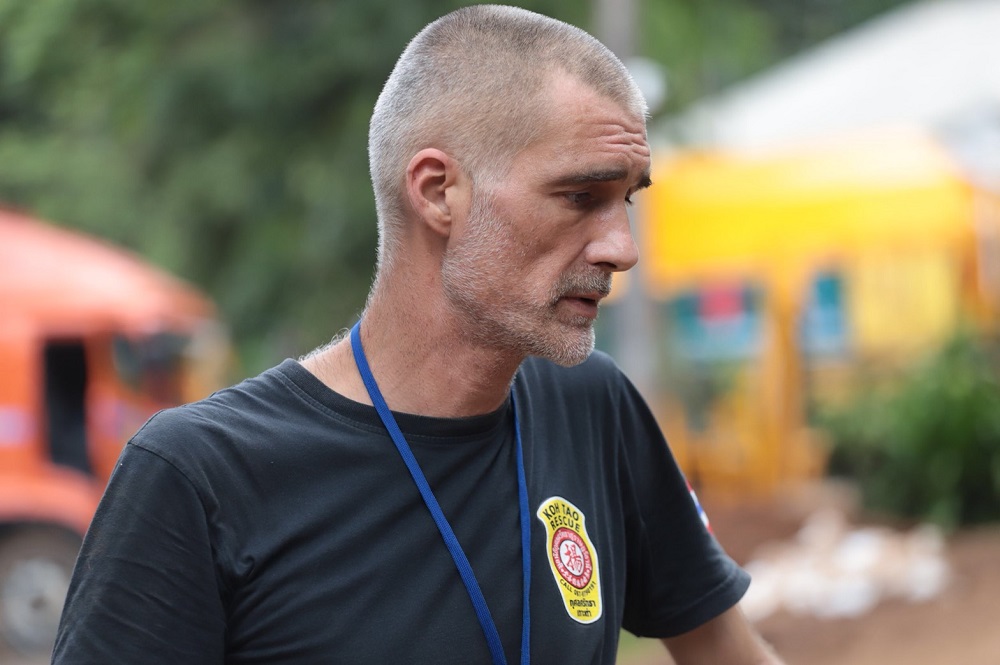 Karadzic is a volunteer diver from the Koh Tao Rescue Foundation. He's traveled all the way from the south to support the SEAL team trying to extract the 13 from the Luang Khun Nam Nang Non cave.
More than 3,000 Thais and foreigners have registered as volunteers according to Yossakorn Suksa-ard, a top local disaster official who's managing helpers flocking in from everywhere, although some he had no idea how to put to use.
"We have to filter them too, like who they are and where from," he said. "We didn't ask for it but they really do the jobs. We'll see who would clean toilets, cook, labor."
"If there's no volunteers, who will do these things? Who will collect garbage, carry supplies or clean tables?" he added.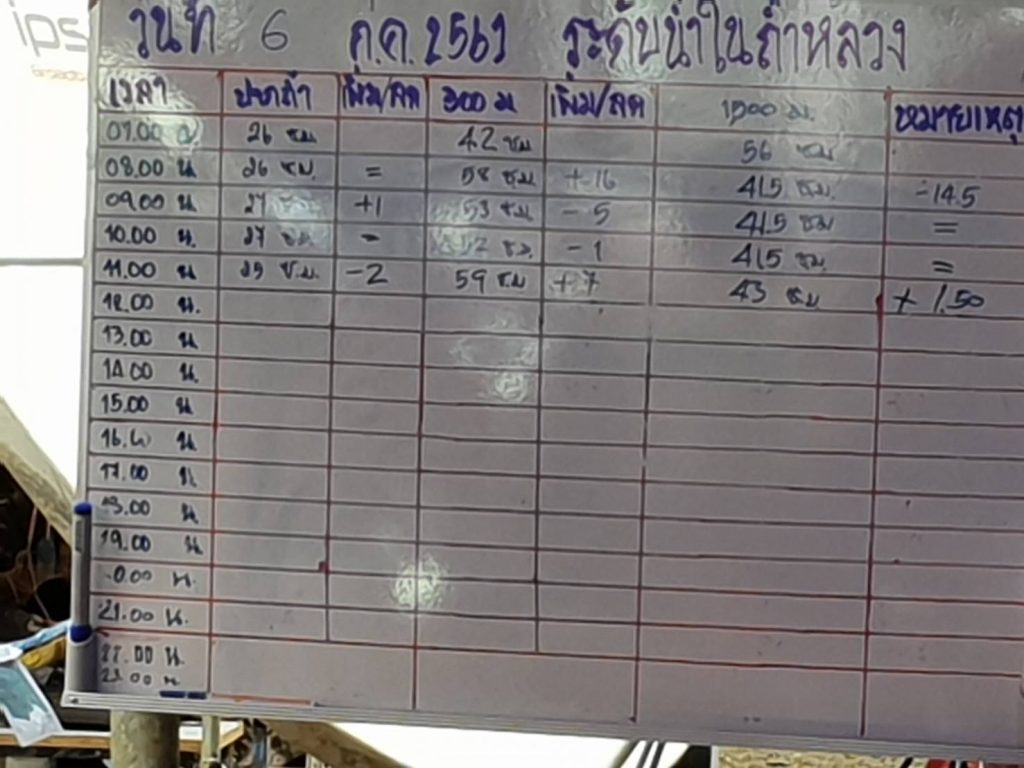 Rain began to fall as expected in the early afternoon, further hampering efforts to drain water. Despite earlier assurances that water levels were falling inside, a whiteboard tracking hourly progress showed a net rise of 17 centimeters at a point 300 meters inside from 7am to 11am.
This morning's news that Navy SEAL Smaan Kunan ran out of oxygen and died in the cave overnight cast a pall over the operation. One rescue foundation volunteer was overheard telling a colleague they might decamp to the south to help recover 56 tourists missing since their boats capsized last night.
But the anxiety and grief did not seem to slow anyone down. Personnel kept supply lines running, aunties served hot noodles and volunteers helped maintain order.
Brandon Fox did not have far to travel. The 38-year-old volunteer, originally from the US state of Michigan, has settled down with a family in Mae Sai, the northernmost district of Chiang Rai province and all of Thailand.
"I've been deputized," 38-year-old Fox said when asked about his Thai tourist police jersey.
As a translator, he's used his fluent Thai mostly to help keep the story-ravenous international press at bay. At least out of the way of the Humvees trundling through.
He described the elation when the boys were found Monday night.
"I just left, literally just left, got home and it was like 10 minutes after I left it happened, so we turned around and came back here, "It was crazy, there was screams and joy, exciting. It's a day of victory I guess."
Since then the crowd has exploded, drawn by a story that went off the rails of anticipated tragedy as it pivoted into frantic rescue.
"I've been asked to go ask foreigners to get out of the way," he said. "They're just getting a bit pushy, like, 'You gotta help me get this story now!'"
As the afternoon grew on, he said he had to get back to it along with everyone else trying to make the necessary difference.
Though the mood may be more grim as the possibilities of a successful rescue dwindle, everyone appeared to be pulling their weight in hope that miracles can come in pairs.