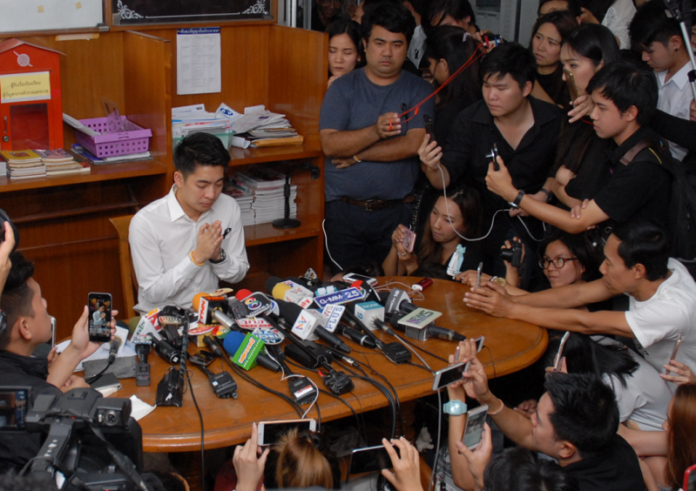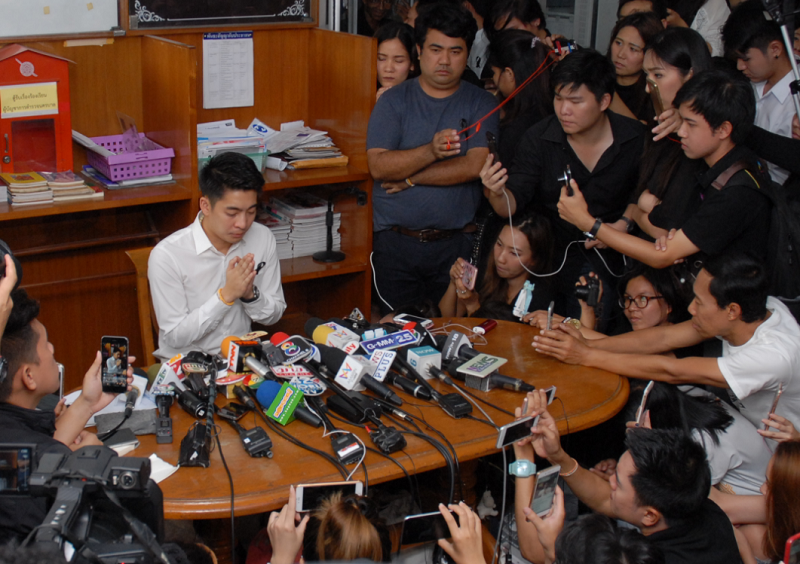 BANGKOK — The Mini Cooper-driving celeb who forced a motorcyclist to kowtow to his car made it clear Monday it was not his fault police were pursuing a case against the man.
Despite earlier asking police to prosecute Kittisak Singto for accidentally damaging his car,  Acharanat "Nott" Ariyaritwikol said Monday he had not filed a formal complaint and police were pursuing a criminal case against the man of their own prerogative. He said he wanted nothing from Kittisak and felt bad that he was being prosecuted.
"I didn't file a complaint to police in the first place," Acharanat said. "Now I feel very guilty."
A police official said investigators questioned Nott and were pursuing the case because such traffic violations were considered criminal offenses. Police Lt. Col. Adirek Punyai said police were obligated under the Criminal Code to pursue a case over the Nov. 4 incident.
Acharanat lost his job and became an object of national scorn for dragging Kittisak across a street, striking him in the face and forcing him to apologize to his expensive car. He later apologized, saying he lost his cool because Kittisak tried to leave the scene after damaging his beloved vehicle.
Since then he's been on a mission of contrition. On Monday, Acharanat said that he had nothing against Kittisak and apologized to everyone related to the man.
He also announced he would be out of the public eye to participate in a meditation retreat.
Kittisak was charged Nov. 6 with reckless driving resulting in property damage and neglecting to offer compensation.
For his part, the 25-year-old motorcyclist filed multiple complaints including assault against Acharanat. Police said the former charge could be upgraded to a harsher offense once they received results confirming the extent of Kittisak's injuries.
A week later, police said they were still waiting for those results.
Related stories:
Internet Boils Over With Scorn For #GraabMyCar
TV Host Loses Job, Charged With Assault in #GraabMyCar Road Rage Incident
Enraged Driver Punches, Forces Motorcyclist to Prostrate at Luxury Car