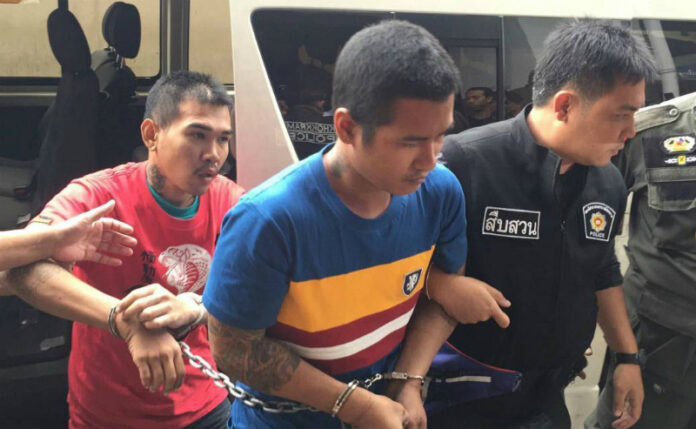 BANGKOK — Two suspects involved in the murder of a man whose iPhone they were trying to rob were brought to seek the court's approval for detention Saturday morning.
Kittikorn Wikaha, 26, confessed to the stabbing of Vasin Lueangcham, also 26, and was taken to the Criminal Court with his accomplice, Supatchai Jansri, 25. The couple's bail was denied as the court deemed them a flight risk.
Kittikorn was arrested Friday morning at his residence.
Supatchai, who rode the motorcycle on which Kittikorn arrived and escaped the crime scene, was arrested Friday afternoon at a friend's house in Nonthaburi province.
The attack captured by security camera footage went viral and sparked outrage among the public. Many among the crowd gathered to witness police's re-enactment Friday demanded Kittikorn be executed.
The pair will be jailed for 12 days under court order. Police said they will urge the case to be brought to prosecutors within the next week.
Related stories:
Suspect in Brutal Bangkok Knife Murder Video Arrested