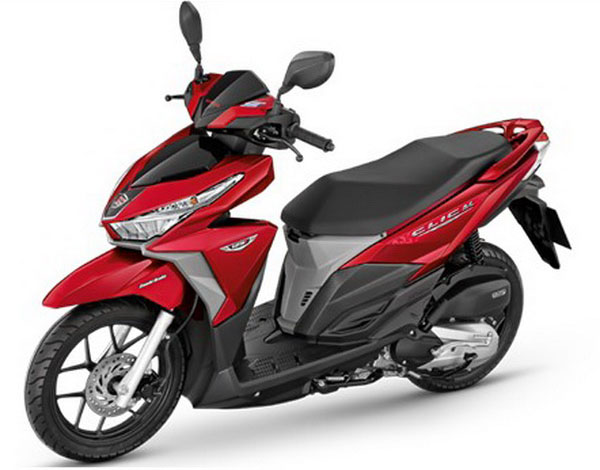 PATTAYA — The case of a Swedish tourist's stolen motorbike took a surprising U-turn Friday afternoon with police insisting the man simply forgot where he parked the bike.
That was news to maybe-victim Kristofer Kwang Sun Karlsson, 36, who despite being described by his girlfriend as "forgetful," insists it was stolen.
"His girlfriend said that he's a forgetful person, confused and running around all day." Col. Apichai Krobpetch of Pattaya City Police said, laughing. "It turns out that he simply can't remember where he parked his bike."
Read: Swede's Bike Stolen in Pattaya
A Pattaya police investigation of security camera footage from the Big C Supercenter both before and after the time Karlsson claimed his bike was stolen Thursday night found no trace of him entering or leaving the parking lot, according to the station superintendent.
Karlsson, however, remains adamant the bike was stolen.
"I went to the ATM outside Big C, parked my motorbike outside and went into the bank. When I came out, it was gone," Karlsson said, describing the sequence of events that, he claims, culminated with his bike stolen.
Karlsson, who frequently visits Pattaya on extended vacations with his girlfriend "whenever [he] can," said he'd gone out last night to withdraw from an ATM the maximum amount of money – 50,000 baht – allowed by his Swedish bank every seven days.
As to the police assertion he forgot where he parked the bike, Karlsson disputed that was simply impossible.
"I go there almost every day, and park at the same place every day," he told a reporter.
He said his alleged "forgetfulness" was just one theory to explain the bike's disappearance.
"They have many theories and possibilities. They said to me, 'Maybe you go that way, maybe you go that way.' But I'm sure which way I go," Karlsson, a South Korean-born Swedish national, insisted. "They took my information, but I guess they can't do much more. My bike has disappeared. The chance to get it back is so little."
He described the bike as being "one-point-five months old" and beseeched people to keep an eye out for license plate  2กฉ8028. Best of all, he's offering a 10,000 baht to 20,000 baht bounty (depending on its condition) for its return.
Asked what he would say to the bike thief, were there one, Karlsson said he makes clear "it's not personal."
"I want my motorbike back. Shit happens, but one motorbike is still a motorbike. I'm still happy I didn't get robbed or get in an accident. It's not personal," he said, affecting an amicable voice.
We'll bring you more on this story as it becomes known. Have a great weekend.