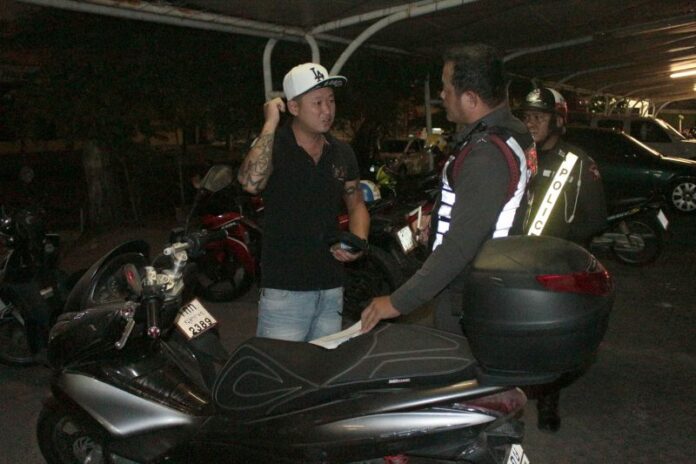 PATTAYA — When Kristofer Kwang Sun Karlsson stopped at a Big C Supercenter on Thursday evening, it took him five minutes to realize he'd left the key in the ignition.
By the time he ran back to his bike, it was gone.
Pattaya City Police are still hunting down the man who allegedly stole Karlsson's bike 7:30pm on Thursday at Big C Supercenter Pattaya.
Update: Police Refute Swede's Account of 'Stolen Bike'
"If he hadn't left his key in the ignition then this case would be more okay. Anyone passing by could've taken it," Police Lt. Col. Pawatchai Sudsakorn said. Police are not sure if the alleged bike thief has committed repeated crimes.
Karlsson, a 36-year-old Swede, said to police that he had bought his red-black Honda Click motorbike only a couple months ago.
Police on Friday were reviewing security camera footage to look for the thief and charge him with theft.