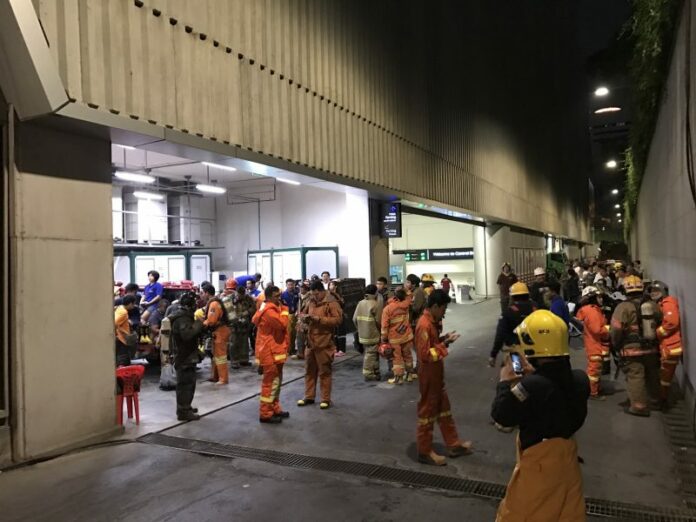 BANGKOK — The cause of a fire at the Central Embassy Shopping Mall was still being investigated, police said Friday.
Read: Fire at Central Embassy Shopping Mall in Bangkok
Maj. Sompong Buahom of Lumphini police said they could not yet say what caused the fire which broke out Thursday night on the 26th floor above the shopping mall, where a five-star hotel is under construction. No one was injured.
"We don't know the cause of the fire, so we're still investigating and need more time," said Sompong, who was on the scene Thursday night.
More than 10 fire trucks responded after flames erupted at about 11pm from the 36-story structure.
The 26th floor was being used by construction workers to store construction materials, and firemen found piles of plywood on fire. Officials last night suspected it was started by a short circuit. The fire took about 20 minutes to put out.