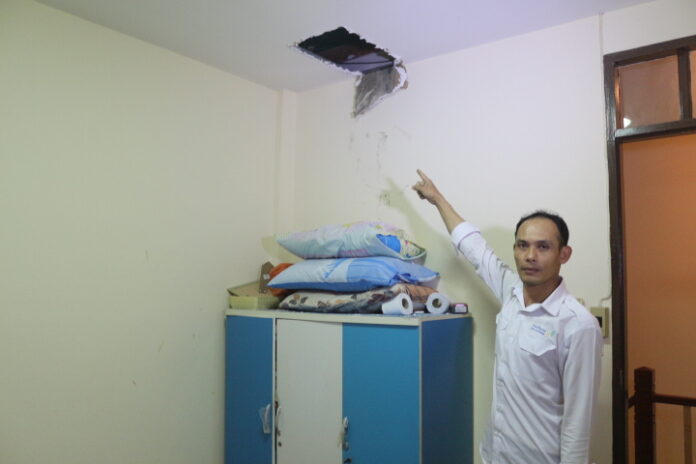 PATHUM THANI — When Anek Ngarmsa-ard returned home Wednesday night to his townhouse in northern metro Bangkok, he was surprised to find a new hole in his ceiling, and nothing where his television and 70 lottery tickets had been.
Police said Thursday they are reviewing CCTV footage in an attempt to find whoever stole Anek's tickets and television, according to police Lt. Col. Manas Kantia.
Anek, 40, came home to his townhouse in Pathum Thani's Thanyaburi district at 11:30pm to find the metal gate behind his home pried open. He said 70 tickets for Saturday's biweekly lottery were missing, all of which contained the numbers 47, 74 and 84.