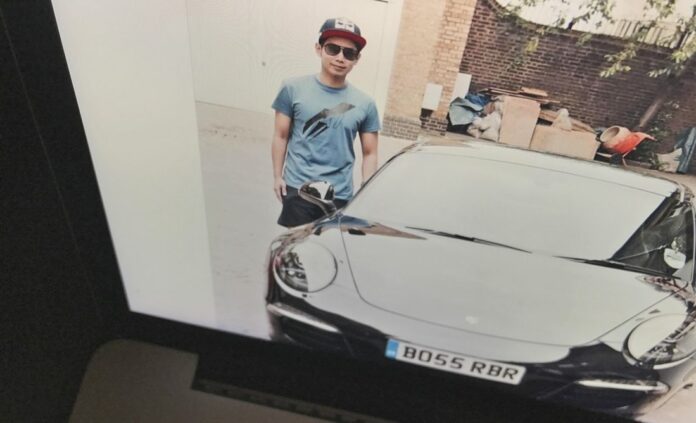 BANGKOK — When someone stepped up to explain why a scion of a billionaire family was justified in consistently refusing to meet with authorities over his deadly car crash in 2012, it was neither his lawyer nor his family.
It was the spokesman of the state agency tasked with bringing him to justice.
Responding to an Associated Press report that Vorayuth "Boss" Yoovidhya, an heir to the Red Bull energy drink empire, has been openly living a jet-setting life in Bangkok and abroad while defying prosecutors' summonses, a spokesman for the Office of the Attorney-General said his five-year refusal to appear is acceptable because he filed a complaint of unfair treatment.
Read: Cops Say No Cause to Arrest Red Bull Heir Living Openly in Bangkok
Spokesman Prayuth Petchkhun gave those reasons on the same day Vorayuth was supposed to turn himself in yet again. He didn't. Prayuth said the defendant is in Britain on personal business and asked for a postponement.
"Has this case been going on too long? This is the point: The reasons that he cited, are they groundless, or do they have weight for investigation?" Prayuth said. "If we don't investigate his complaints, we will be accused of negligence."
Prayuth said Vorayuth filed numerous petitions, including a complaint that prosecutors added an additional charge of speeding on top of what had been recommended by police.
In September 2012 Vorayuth slammed his Ferrari into a motorcycle ridden by a patrol policeman in Bangkok's Thonglor area before fleeing the scene back to his mansion. For killing officer Wichian Klanprasert, the Red Bull scion was charged with fatal reckless driving, hit-and-run and speeding. The third charge already expired.
"If his reasons were groundless, we would have ordered the investigators to ask the court to issue an arrest warrant on him," Prayuth said.
He was referring to a process called Unfair Treatment Petition. In theory, every suspect has the right to file one if they believe they have been treated unfairly by investigators, and all procedures must stop until state prosecutors review the complaint's merits. A lawyer in high-profile cases called it a trick to buy time for influential defendants.
Among those attending today's news conference was former politician Chuwit Kamolvisit, who reminded everyone that it's been five years since the car crash with no apparent progress.
"The suspect has been dragging his feet. Now society is skeptical about the role of the state prosecutors," Chuwit said.
The spokesman replied that the fact that Vorayuth was from one of the richest families was not a factor.
"Do we want to wrap up this case quickly? Of course, we do. It's our policy that justice delayed is justice denied," Prayuth said. "But all cases have different factors. It's just a coincidence that this case is about a famous person."
Nevertheless, he said prosecutors recently finished reviewing the unfair treatment complaints filed by Vorayuth and ruled them groundless, so the defendant can no longer cite the complaint for not appearing at the next summons slated for April 27.
"If he claims the same reason, let me answer right here that he cannot [do that]," Prayuth said. "If he does, I will inform the investigators to issue an arrest warrant."
That's when Chuwit quipped that Vorayuth could just find another reason to dodge the next summons.
"I don't think that would be the case," Prayuth replied. "Please, dear members of the press, don't speculate like that."
Related stories:
Red Bull Heir Enjoys Jet-Set Life 4 Years After Hit-and-Run
Red Bull Heir Fails to Appear, Again. Given Another Chance, Again.