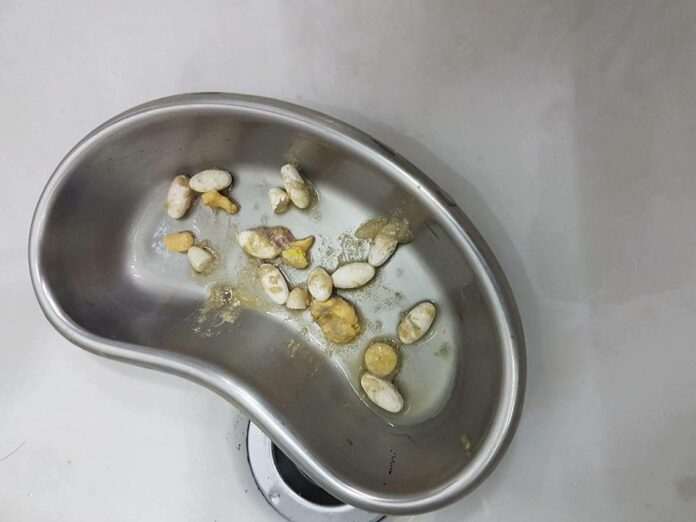 BANGKOK — Police have demanded a medical school student turn himself in as one of the two dogs he is accused of killing in failed extortion bids was found to have died of a prescription drug overdose.
Police in Bangkok's Sutthisan area issued a second summons after Pattarapong Songsabkul, a sixth-year medical student at Mahidol University, failed to appear Monday to hear charges that include animal cruelty and money laundering.
If Pattarapong doesn't appear at the Sutthisan Police Station by Monday, police will seek a warrant for his arrest.
Read: Mahidol Suspends Student Accused of Killing Puppies
In Korat, Pho Klang police issued a summons Wednesday for Pattarapong appear to hear a charge of animal cruelty after lab results found Pattarapong's Pomeranian had died of a drug overdose.
If Pattarapong doesn't show up at the Pho Klang Police Station within seven days, he'll receive another seven-day notice. Failing to appear by Oct. 4 will cause police to seek an arrest warrant from the provincial court, Maj. Mongkon Kuptisirirat of Pho Klang police said.
The lab results found that the yellow and white pills found in the stomach of the dog, called Sissy, included high blood pressure medication, according to the director of the regional Medical Sciences Center in Nakhon Ratchasima. The director, Banjong Kitirattrakarn, said he couldn't go into more detail as it could affect the case.
Pattarapong was accused in early September of twice poisoning Pomeranian puppies he bought solely to ship back home to Korat with the purpose of demanding compensation when they died en route. A shipping company veterinarian said he demanded money after the dogs died.
The case emerged Sept. 7 when a Korat veterinarian wrote online about being asked to examine a 7-month-old puppy which had died while being transported from Bangkok at the request of a shipping company Pattarapong had demanded 50,000 baht from.
The vet became suspicious after finding the dog's stomach full of what appeared to be tablets of human medications and a similar tablet in Pattarapong's dog carrier.
The case brought attention to an earlier, similar incident in July in which Pattarapong had demanded 20,000 baht compensation from a shipping company and animal hospital after another Pomeranian died after being transported from Bangkok to Nakhon Ratchasima.
That dog could not be tested as Pattarapong had left with its body.
Related stories:
Mahidol Suspends Student Accused of Killing Puppies