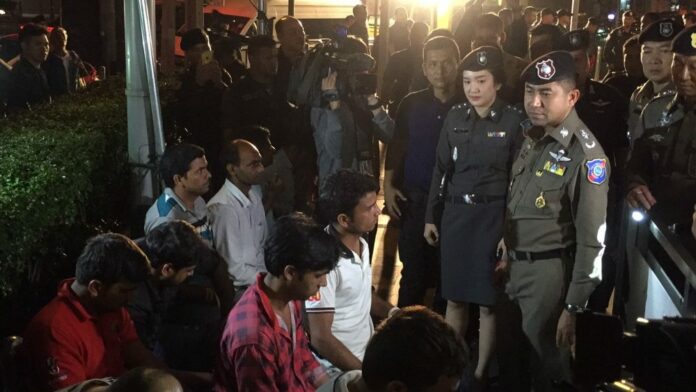 BANGKOK — More than 70 foreigners were arrested early Wednesday morning after police raided a red light district in the capital.
Police arrested 75 foreign nationals at about 1am in Soi Cowboy, charging them with overstaying their visas and illegally entering and working in Thailand.
The foreigners included Ugandan, Sudanese, Bangladeshi, Indian and Cambodian nationals.
Tourist Police Deputy Commissioner Maj. Gen. Surachet Hakpal said most foreigners entered the country with tourist visas, and illegally worked as English teachers, missionaries or soccer players.
On Feb. 1, police arrested 10 nationals from India and African countries for various offenses at the Nana Hotel in Soi Sukhumvit 4, during a "raid on colored people" which police have called "Operation Black Eagle."
Related stories:
Africans, Indians Arrested in Latest Raid on 'Black People' (Video)