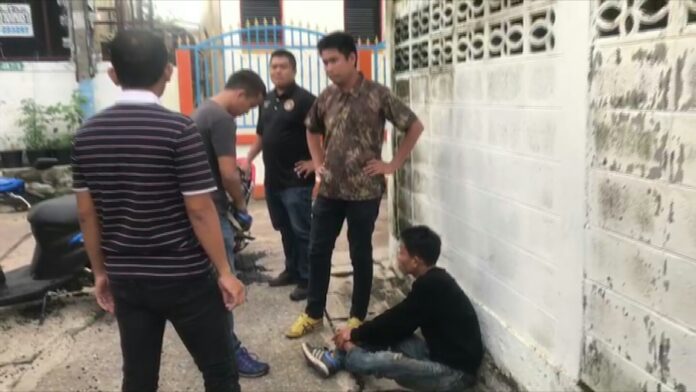 KHON KAEN — Police on Tuesday arrested a 21-year-old former convict accused of stealing donations from Buddhist temples after months on the run.
Dejdamrong Jomthank was arrested at about 8:30am on Tuesday around Wat Nong Waeng in Khon Kaen, two months after the district court issued a warrant for his arrest for theft. He had been released from prison earlier this year.
Security camera footage from May 17 shows a man police identifies as Dejdamrong stealing donations in Wat Chunna Piya Wanawat. Police said he confessed to stealing money from there as well as Wat Wutharam and Wat Pho Non Than to pay for food and yabaa because he is unemployed.
Gen. Chamlong Suwalak, from Khon Kaen police station, said Dejdamrong had previously been arrested four times for the same crime.
He left prison earlier this year after serving a four-year term for murder.