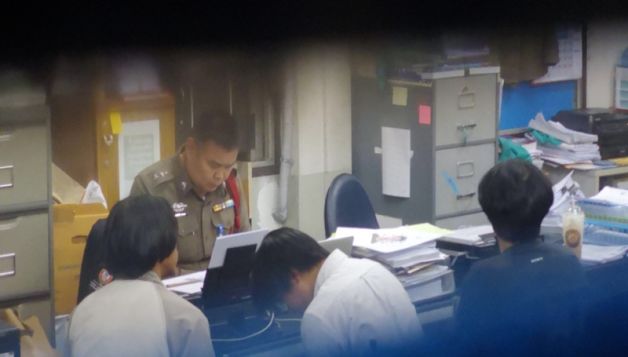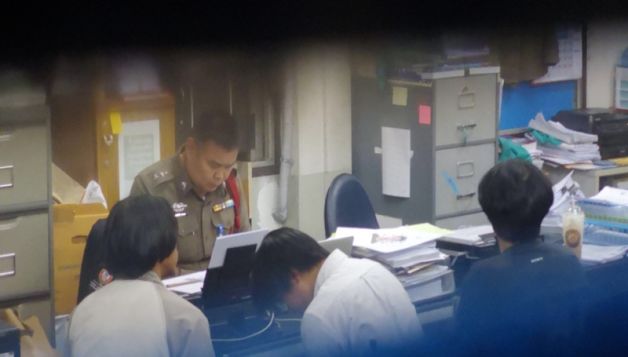 BANGKOK — Police said Monday that three men charged with assaulting a university underclassman until his spleen burst would be prosecuted.
Third-year Rajamangala University of Technology Krungthep students Thewarit Buasiri, 21, Anant Jub-akart, 20, and Samart Sukhontha, 21, turned themselves in and confessed to assaulting first-year Pawarit Rangsit, 19, in late July and will be prosecuted for grievous bodily harm, according to police.
"We got all the witnesses and will forward the case of the three men to the prosecutor," said police Cpt. Donpisit Khampong, from Thung Maha Mek Police Station.
Read: 'Past the Point of Saying Sorry,' Says Family of Spleen-Ruptured Student
Donpisit said the three men, who turned themselves in July 20, confessed to beating up Pawarit until he had to be hospitalized.
Donpisit said the three did not "seem particularly wealthy, just like normal kids," because only Anant posted bail, while Thewarit and Samart remained in police custody.
Pawarit had been in critical condition, according to an anti-hazing activist, but has since been discharged from hospital.
"He's out of the hospital, but he has to keep taking medicines to strengthen his immune system," Kollawach Doklumjiak, admin of an anti-hazing group said Monday.
Rungroj Khwunkomol, Pawarit's aunt – who first called attention to the assault online – said she filed a complaint at Bukkhalo Police Station because one of the men and their family "invaded" her nephew's hospital room July 22.
"A wrongdoer and their relative invaded the hospital, even though I announced that we are not ready for visits yet," Rungroj wrote in a social media post. "They made a relative take a video of them entering the ward so they could make a show of apologizing."
Rungroj said Pawarit's mother and the visitors exchanged heated words.
The students were participating in a hazing ritual under the SOTUS creed, which stands for Seniority, Order, Tradition, Unity and Spirit. SOTUS is widespread across Thai universities and often involves upperclassmen physically and mentally bullying first-year students, even resulting in deaths. SOTUS has also become widespread in high schools.
Related stories:
'Past the Point of Saying Sorry,' Says Family of Spleen-Ruptured Student
Uni Student Beaten Until Spleen Bursts in Hazing Ritual