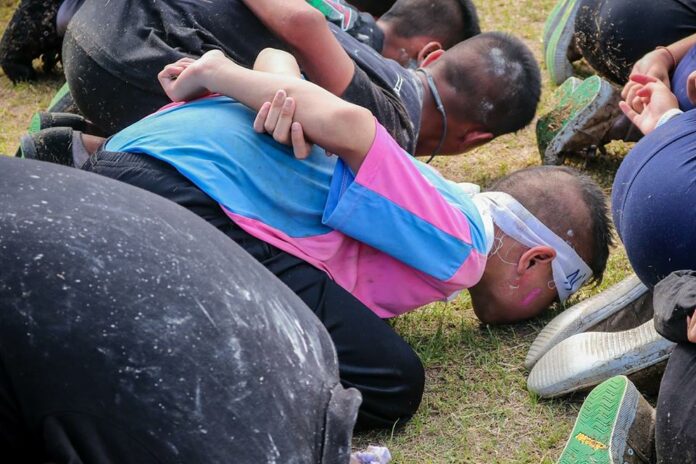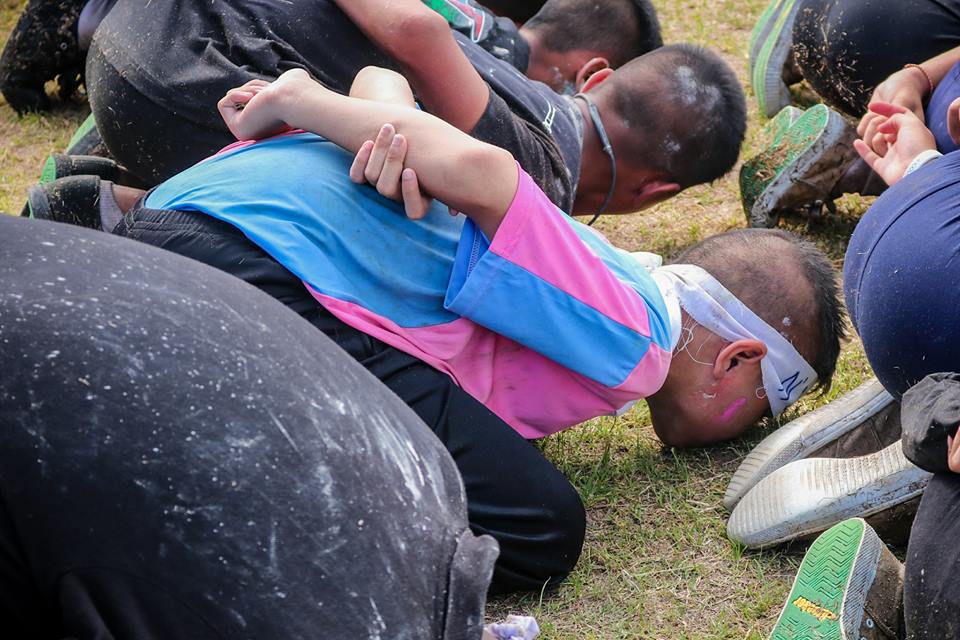 CHIANG MAI — Teen students were forced to roll blindfolded on concrete. Upperclassmen popped a balloon next to the ear of a girl, who screamed in terror. A boy was forced to wai and scream apologies louder and louder. Elsewhere, students were forced to kiss the ground and dozens fainted while crawling through a fetid canal.
Thus goes another year of school hazing notorious at Thai universities. Also known as SOTUS for the creed of Strength, Order, Tradition, Unity and Spirit, hazing this year has trickled down to the high school level, watchdogs say.
"This year we've seen SOTUS increasing at the Matthayom levels, rather than at university," said Kollawach Doklumjiak, who runs a Facebook page opposed to the practice. "In secondary schools and in vocational schools, it's getting worse, with people even trying to cover up news. Sometimes the upperclassmen even threaten the guardians. I'm disappointed."
They were dismayed by footage in a video leaked online Monday showing Grade 10 students forced to lie down and roll around on a campus athletic quad, among other harsh acts.
"I have talked to the kids involved in the activity and they have all expressed their regret. Still, the activity shown in the video is only one of the 10 activities in rub nong to build relations between seniors and juniors," said Serinan Sirirweerasakul, Prince Royal director, using the Thai term for hazing rituals. "We would like to reassure guardians who are concerned about the video that the children involved were ill-informed, activities will now follow school rules and that this will not be repeated in the future."
Southeast of Bangkok, it was high schoolers from Suan Kularb Chonburi School being forced to kiss the ground in leaked photos this past weekend.
A widely shared post by a popular clearinghouse for online outrage warned that the youths kissing the ground could contract melioidosis from infectious bacteria found in soil. The school director said there would be no more ground-kissing at future activities, and no illness has been reported.
"When the Matthayom 6 students proposed their activity, there was no ground-kissing involved in the script," said Wanchai Tunsamai, director of Suan Kularb Chonburi. "The seniors said that they had good futures because of the school and that anyone who loved the school should kiss the ground."
Wanchai, however, played down its seriousness.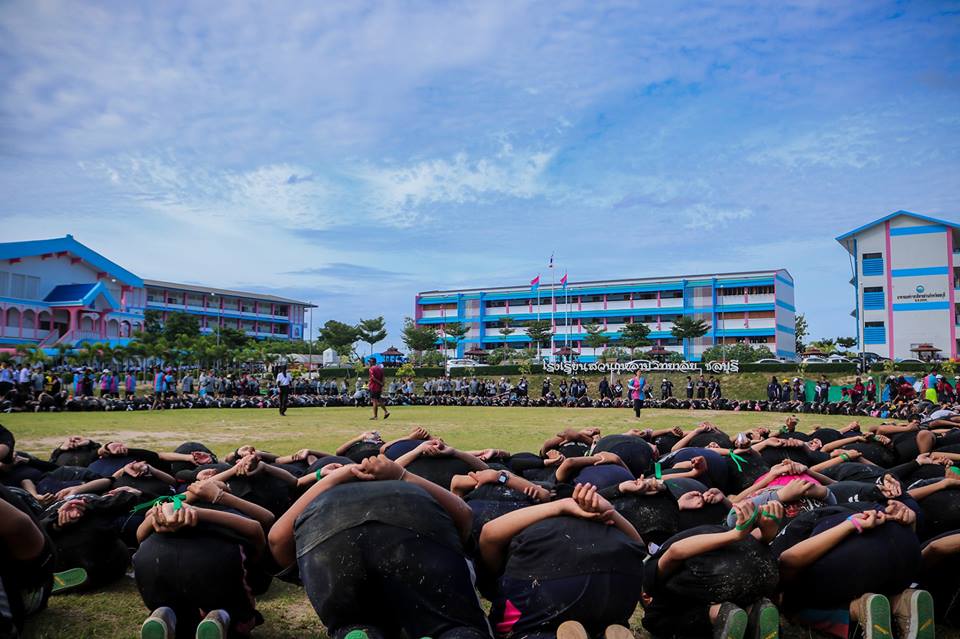 "The kissing only lasted for a short while. They didn't stay down there long, and the ground wasn't wet and muddy. Most of the 700 to 800 kids just put their forehead on the ground," he said.
Early this morning, an annual scene played out in Chiang Mai. Freshmen at Maejo University in Chiang Mai, a school infamous for its harsh hazing rituals, crawled through a khlong in an overnight ritual that started Sunday night.
Kollawach of the anti-SOTUS page said he heard that around 20 first-year university students were hospitalized afterward for various injuries. When contacted, Sansai Hospital said they could not disclose how many students were admitted, citing patient confidentiality.
"It's like that every year," Kollawach said.
Hazing in Thailand was adapted from Western military academies and spread to most universities and schools. Students are occasionally killed such as a 16-year-old who drowned in August 2014.
A meme by Tot Maew page shows a person being hired for including a photo of them kissing the ground in their portfolio.
"Don't dismiss a kiss as unimportant," reads the karaoke lyrics overlaid over a student kissing the ground from Basement Karaoke page.
Related stories:
Silpakorn Freshmen Allegedly Forced to Strip, Touch Genitals
Tackling the Dark Side of Thai University Initiation Rites
Freshman Forced to Sing, Slap Self Until Bruised in Uni Hazing Ritual