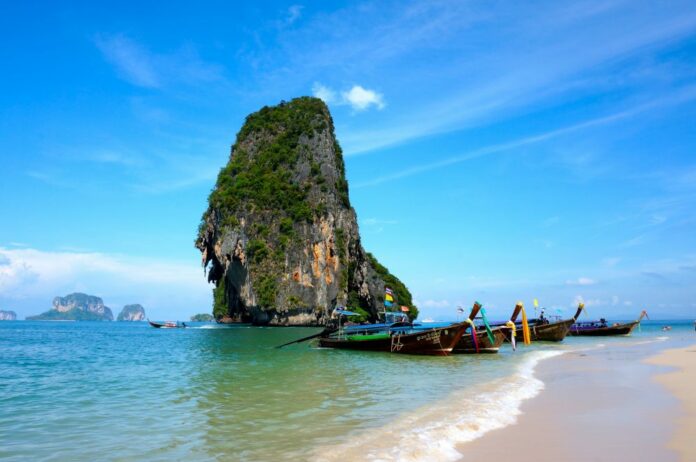 KRABI — For the first time ever, a popular tourist destination will launch a contemporary art biennale with over 50 artists later this year.
Organized by the culture ministry, the Thailand Biennale will feature art installations by international and local artists at natural and cultural sites in Krabi – from its airport and old theatre to its mountains, beaches and islands.
Among nearly 60 artists are Berlin-based conceptual artist Aram Bartholl, architectural duo Map Office, French sound artist Felix Blume and Chong Book Pok from Malaysia.
The list goes on with some Thai artists including 2012 national artist Vichoke Mukdamanee, visual artist Yuree Kensaku, Chiang Mai-based mixed-media artist Kamin Lertchaiprasert and director Anocha Suwichakornpong. The full list of artists is available online.
The four month-long event will be divided in three sections: international art competition, exhibition under the theme Edge of the Wonderland and academic activities, which comprises panel discussions and workshops.
Thailand Biennale Krabi 2018 will start Nov. 2 and run through February 2019.