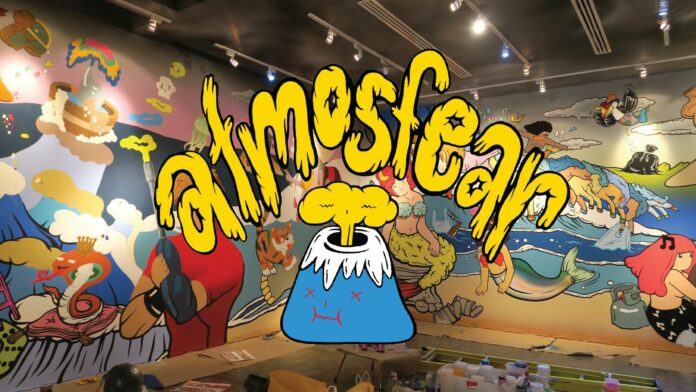 BANGKOK — Four months in the painting, Yuree Kensaku's colossal mural "Atmosfear" is ready to add apocalyptic color to Chitlom.
The cube space in 100 Tonson Gallery is no longer pale as Japanese-Thai artist Yuree Kensaku has created a colorful universe with her largest ever mural painting for Atmosfear, her sixth solo exhibition.
The vivid, playful painting reflects not only worldwide problems such as refugees and floods, but also the personal struggles of the 37-year-old artist.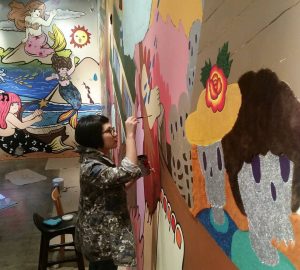 "The exhibition's title implies my experiences from years past facing uncomfortable situations personally and globally. Like when I wake up and check my Facebook feed, there is bad news concerning close ones and others. Also, the food allergy I've suffered the past nine years. Many things are all gathered in this Atmosfear exhibition," Yuree wrote in an email.
A graduate of Bangkok University's Faculty of Fine Arts, Yuree has gained a reputation for her signature use of vivid colors. Several of her solo exhibitions have shown overseas.
The opening party starts at 7pm on Thursday and features a behind-the-scenes documentary and teaser for a forthcoming animation project. The exhibition runs through Nov. 27. Admission is free.
100 Tonson Gallery is on Soi Tonson, Ploenchit Road, a 10-minute walk from BTS Chit Lom via exit No. 4. The gallery is open 11am – 7pm, Thursday through Sunday.