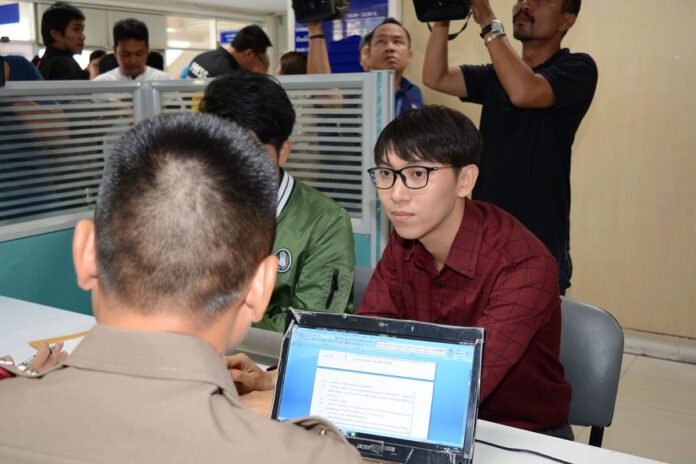 BANGKOK — A man accused in September of pretending to be enrolled at elite educational institutions since 2011 is fighting back.
Sakol "Boy" Aiemsaard went to Bang Rak Police Station on Wednesday to tell his side of the story – that he never pretended to be a Chula student. In Thailand, pretending to be a state university student is a criminal offense.
"I never forged documents and never falsely implied that I was a Chula student in my business transactions or any other kinds of transactions. This is the truth," Sakol told the police.
Read: Chula 'Student' Exposed for Years of False Enrollment Claims
He's also accusing those who claimed he stole money from another university of defamation.
Sakol said that the photos that dragged him to fame – including one where he was at the annual Chula-Thammasat football game in formal garb for the parade – could be explained.
"I knew someone participating in the parade. The sign was around 10 kilograms, pretty heavy, and they needed someone tall to hold it, so I helped out," he said. "Even eight months after that, there was no drama about it at all until last month. So if I could go back in time, I wouldn't have held that sign."
He also said other photos of him reading at the Chulalongkorn Library were real, since it is a library open to the public.
"I never had fake documentation to get into the library. I always gave my ID card and paid 20 baht to go in," he said. "I just want to clear up the drama that I ever pretended to be a Chula student."
He also filed a defamation complaint under the Computer Crime Act against two Burapha University students who told the media he had run off with 850,000 baht in class funds. Sakol was enrolled there in 2014 before dropping out.
"I did not take that money. The name on the bank account with the money isn't even mine," he said. Sakol said the funds had already been used for class activities.
When Sakol was "exposed" in September, friends he had hung out with at Chula including a Tararis Nrohtas had posted a now-deleted Facebook post imploring Sakol to answer why he had "faked" being a student.
"I do know these friends that posted those posts, but I'm not close to them. I also never went and sat in classes with them," he said.
Sakol said he is currently studying at Ramkhamhaeng University and just finished his exams on Tuesday.
"This incident has disrupted my life very much. Whenever I go anywhere, people already brand me as a bad person," he said.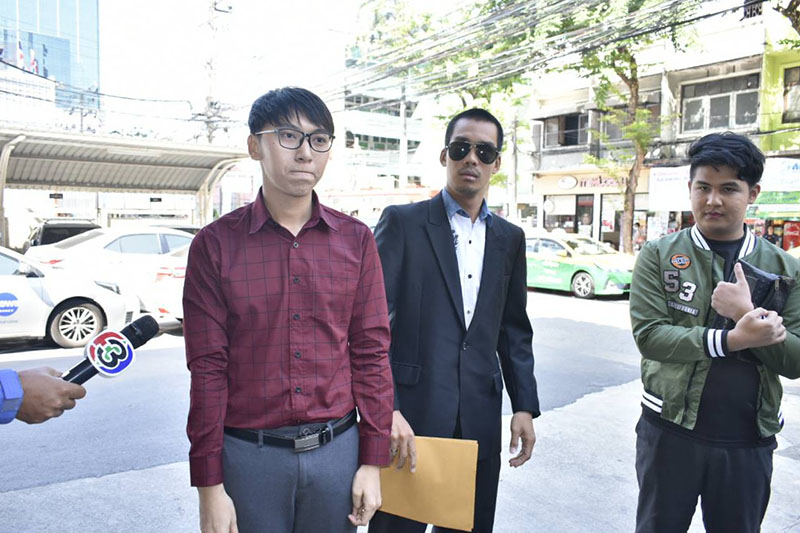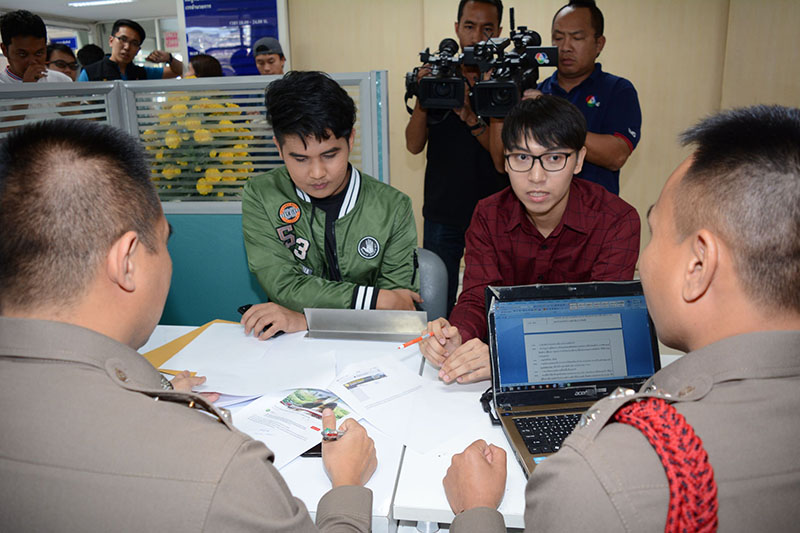 Related stories: