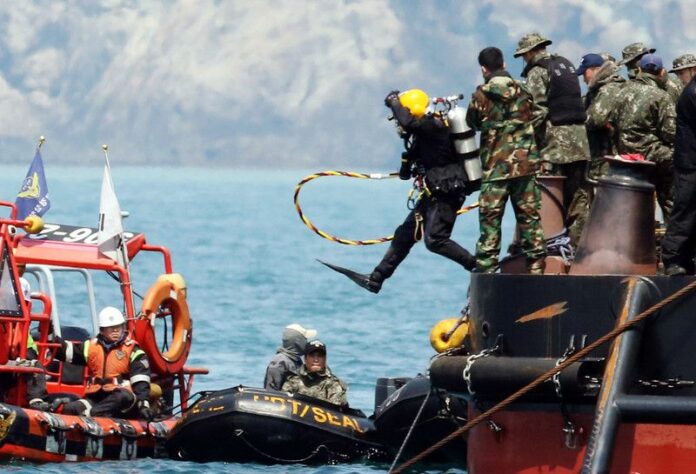 SEOUL (DPA) — Five more bodies have been recovered from the wreck of a sunken Korean ferry, bringing the death toll up to 226, a news report said Friday.
Seventy-six people remained unaccounted for as concerns mounted that the stronger spring tides might make further recovery impossible, the Yonhap News Agency reported.
Divers were having to contend with high tides, strong currents and poor visibility.
The Sewol sank on April 16 off the south-west coast of South Korea. It was carrying 476 people, mostly schoolchildren on a field trip to the resort island of Jeju.