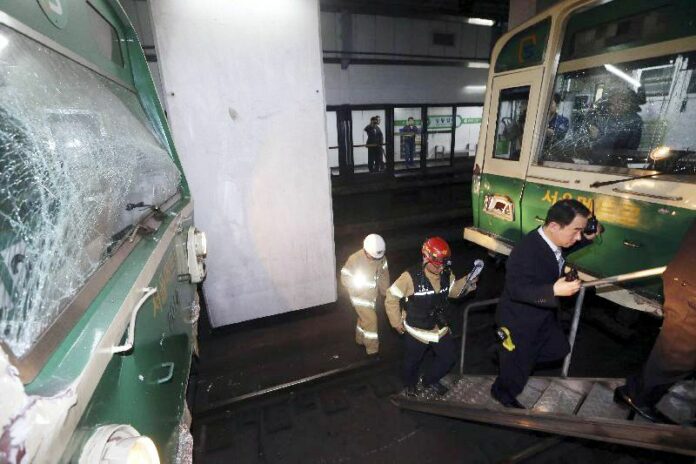 SEOUL (DPA) — One hundred and seventy people were injured when two subway trains collided in the South Korean capital on Friday according to police and firefighters present at the scene.
The accident happened when one train crashed into the back of another after it had stopped due to mechanical problems, the Yonhap News Agency reported.
There were no immediate reports of fatalities.