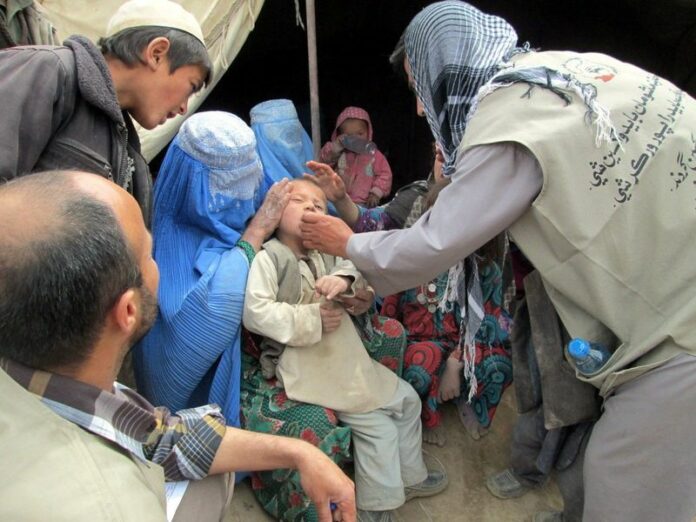 KABUL (DPA) — Survivors of a disastrous mudslide in Afghanistan said Monday that relief aid had been slow in reaching them from the government and international organizations.
"After three days of the disaster, people are still waiting for food, medicine and warm clothes while they are living in the open air," Abdul Jan, a tribal elder in Badakhshan province, said from Ab-e-Barik.
"They (officials) say that they have provided enough materials for the victims, but people say they have not received enough," Jan told dpa by telephone.
Mudslides after heavy rains buried the village of Ab-e-Barik on Friday.
More than 300 bodies had been recovered before the search operation was halted Saturday. About 2,000 people are estimated to be missing, but officials said there was no possibility of finding any survivors.
About 700 families have been displaced.
The government said it had enough relief supplies.
"Only today, we received 130 tons of flour, rice and cooking oil as well as 300 tents from Kabul and Mazar-e-Sharif," said Mohammad Asef, a National Disaster Management Authority official in Badakhshan province.
But he said it was difficult to distribute the aid in an orderly fashion amid the chaos.
"Both the vulnerable and those who are not victims, rush to get the materials," Asef said.
The government, international aid organizations, businessmen and politicians have assisted so far, according to Asef.
"The distribution process goes slowly when the political leaders come to visit, because of their security," Jan said.
Asef said bread, cooked meals, potable water and medicine are distributed every day.
Jan said some people were still digging to try to find their loved ones.