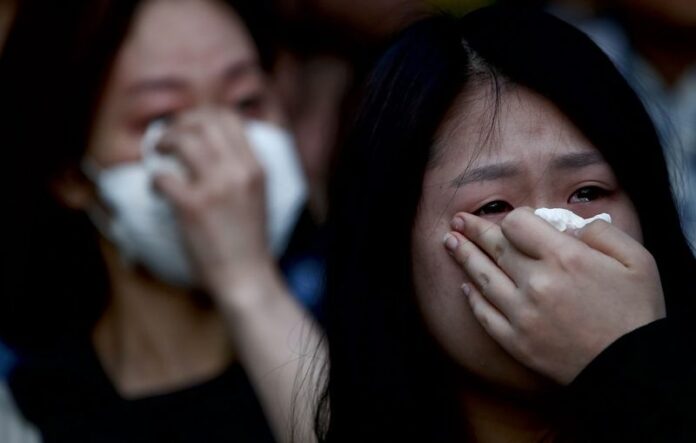 SEOUL (DPA) — A civilian diver participating in the search for victims on a sunken ferry in South Korea died after losing consciousness during a dive, officials said Tuesday.
The 53-year-old diver was pronounced dead at a hospital in the south-western port city of Mokpo near the site of the shipwreck, Yonhap news agency reported.
It said the Coast Guard had suspended all search activities following the early morning accident.
The diver surnamed Lee was a crew member of the Undine Marine Industries, a private marine engineering, rescue and salvage company.
The death toll from the April 16 ferry sinking stood at 260, with 42 people still listed as missing.
The search efforts are hampered by bad weather, poor visibility and dangerous conditions of moving around inside the sunken vessel.