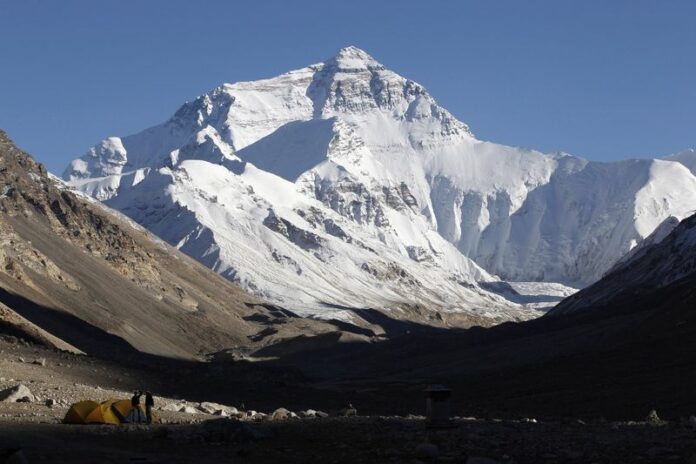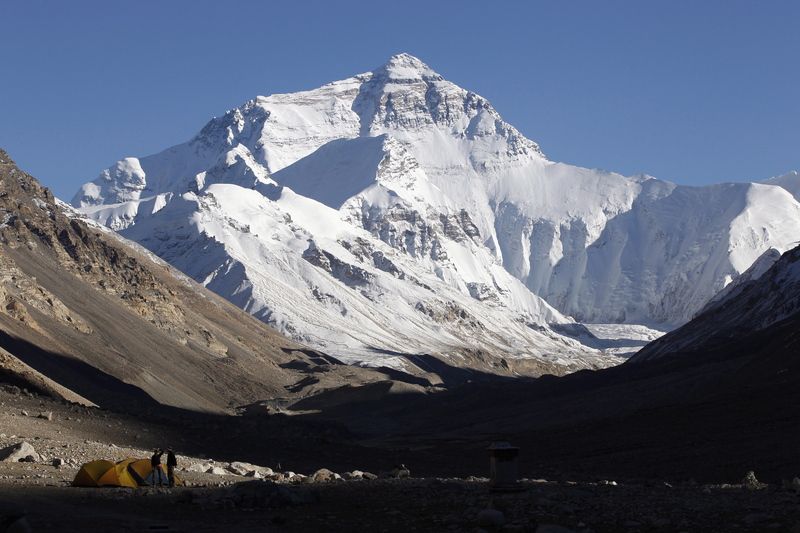 KATHMANDU (DPA) — A Chinese woman was on her way up Mount Everest, in the first attempt to reach the summit after expeditions were called off following a deadly avalanche, officials said Sunday.
"We have received information that Wang Jing is making her way up toward the Base Camp with a group of three supporting Sherpa climbers," said Dipendra Poudel, secretary of the mountaineering department of Tourism Ministry.
The 40-year-old Wang has already climbed seven peaks above 8,000 metres. The ministry said climbing guides were working to fix new ropes and ladders over the icefall since the April 18 avalanche.
Poudel said another group of 10 climbers was to head toward Everest next week from Kathmandu for an expedition.
Altogether, 334 climbers had sought permits to climb Everest this year before expeditions were called off after an avalanche struck the mountain, killing 16 Nepali climbing guides on April 18.
An American woman was also on her way up Mount Lhotse, another peak in the Everest region at 8,501 metres.
The 51-year-old Cleonice Weidlich got a head start on a helicopter to Camp 2, altitude 6,500 metres, with her equipment.
"We only allow helicopters to go up to camps in case of emergency," said Dipendra Poudel, secretary of the mountaineering department of Tourism Ministry.
"A section of the climbing ladder was broken after the avalanche at the Khumbu icefall, which might have been the reason she had to fly to Camp 2."
Climbers to both Everest and Lhotse follow the same route up to Camp 4 before branching out in different directions.
According to law, helicopters are only allowed on the slopes of the mountain for rescue operations. But Poudel said the government has been under pressure to save face this climbing season after most of the expeditions were called off last month.
Weidlich was accompanied by a climbing guide and a porter. She had successfully reached the 8,848-metre Everest summit in 2010.