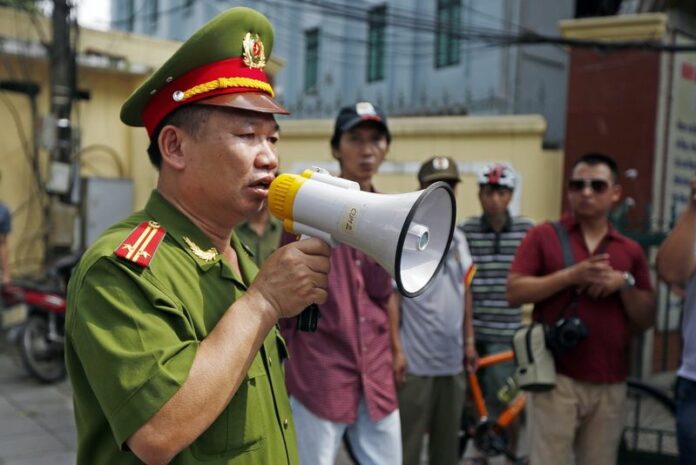 BEIJING (DPA) — China evacuated 16 seriously injured citizens on a chartered medical plane from Vietnam on Sunday morning, the foreign ministry announced.
More than 3,000 Chinese have also been evacuated, state media reported Sunday morning, after anti-China riots killed two workers and injured at least 200 others.
Five ships set out from the southern port of Haikou Sunday morning and were expected to arrive in Vietnam about 4 am to retrieve other Chinese citizens, the ministry announced.
Two died when protests turned violent at a Taiwanese-owned steel mill in Ha Tinh province on Wednesday, when Vietnamese workers demanded that China to remove an oil rig deployed in waters also claimed by Vietnam in the South China Sea.
Vietnamese groups planned protests in Hanoi and Ho Chi Minh City on Sunday as the communist government struggles to contain rising popular anger against China's surprise move into the resource-rich maritime area.
China claims nearly all of the South China Sea while Brunei, Malaysia, the Philippines, Vietnam and Taiwan also stake competing claims.
A nationalistic state-run Chinese newspaper on Friday urged the use of "non-peaceful" measures against Vietnam and the Philippines, warning of a "forced war" in the South China Sea.
"The South China Sea disputes should be settled in a peaceful manner, but that doesn't mean China can't resort to non-peaceful measures in the face of provocation from Vietnam and the Philippines," the Global Times said in an editorial.
"Many people believe that a forced war would convince some countries of China's sincerely peaceful intentions," it said.